NBA
Play-in 2021-22 has been agreed for third time by the NBA and the NBPA 
The NBA's governing body will vote to ratify the Play-In later in August. It would be the third time the mini-tournament will take place.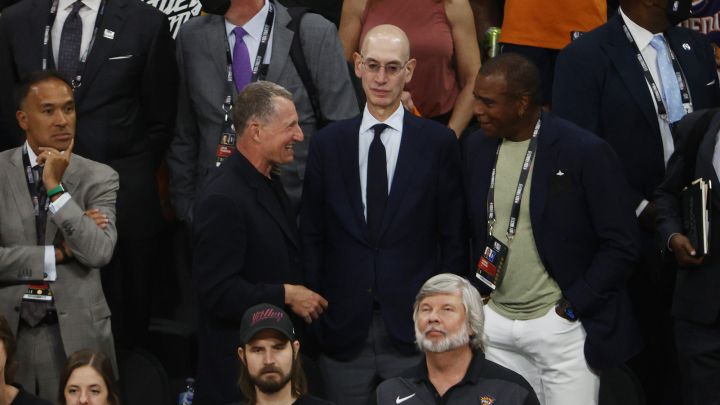 After the success of the last two editions, the NBA and the National Basketball Player Association have come to terms deciding to extend the Play-In format for another season. However, the decision to ratify the mini-tournament is still pending approval from the board of governors, set to meet in August.
The NBA and the Players Association have agreed to extend the play-in tournament format through the 2021-2022 season, sources tell ESPN. The league's Board of Governors will make it official in a formal vote soon.

— Adrian Wojnarowski (@wojespn) July 16, 2021
What is the Play-in Tournament?
It's a system of elimination where teams in the league standing 1st-6th are guaranteed a spot at the playoffs; teams seeded 7th-10th will have to play additional games for a chance to compete in the postseason. The 7th seed and the 8th are not guaranteed in the playoffs as they used to before the new system, giving the 9th and 10th seed a chance to make it to the season's final games.
Voices for and against
NBA commissioner Adam Silver has always been adamant about the need for the league to innovate. When asked about the Play-In before the last Bucks vs. Suns game, Silver answered, "I personally have a big appetite -- and it may be bigger than some of our teams and even some of the players." Clearly understanding that not everyone is happy with the Play-In.
During the regular season, Laker's star LeBron James criticized the idea. He stated that whoever came out with the idea should be fired. At the time, the Lakers sat at seven seed in the Western Conference and were in jeopardy of not making it to the postseason if they lost against the Warriors, which they eventually won.
The idea behind this format
The Play-In tournament adds more excitement to an already long season by incentivizing teams to fight for the last spot that's no longer a guaranteed seat at the playoffs.