Ted Ginn Jr. retires from NFL after 14 years spent at 7 teams
Ohio State graduate Ted Ginn Jr. called time on his 14-year NFL career, with the wide receiver returning to Glenville High School to make the announcement.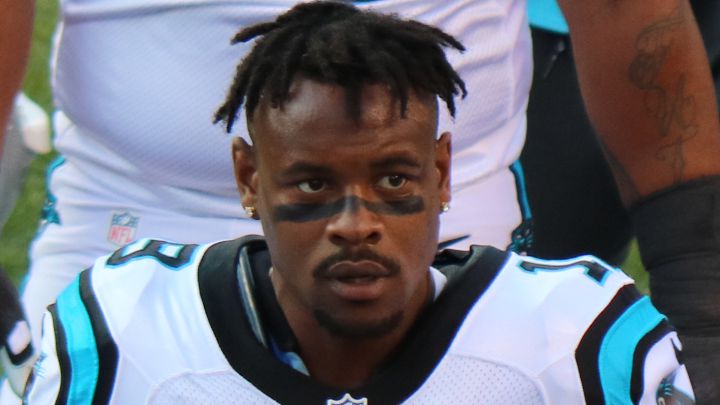 Ted Ginn Jr has announced his retirement from the NFL after a 14-year career during which he played for seven teams.
The veteran wide receiver chose to return to the place where his career began in the early 2000s, Glenville High School in Cleveland, Ohio, to make the announcement.
"It was a hard decision, but it was one that had to be made," Ginn said during his press conference.
"I've dedicated my entire life to football until now. I'm going out in peace. On my own terms, not forced out," he added.
During his 14 years in the NFL, Ginn made 412 receptions for 5,742 yards and 33 touchdowns, as well as 9,523 return yards and 486 rushing yards, with a 54.2% catch rate after 193 regular-season appearances.
Ginn was also one of the league's best kick returners in his prime, making seven touchdowns on special teams' returns by averaging 10 yards per punt return and 22.5 yards per kickoff return.
Ginn career: from Dolphins to Bears
After impressing at Ohio State, Ginn was selected as ninth pick overall in the 2007 draft by the Miami Dolphins, where he spent two years before stints at the San Francisco 49ers (2010–2012), Carolina Panthers (2013), Arizona Cardinals (2014), Carolina Panthers (2015–2016) and New Orleans Saints (2017–2019).
His best NFL season came in 2015 with the Panthers where he made 44 catches for 739 yards and 10 touchdowns.
Ginn signed a one-year deal with the Chicago Bears in May 2020 to cover the injured Tarik Cohen. He played six games before being released by the Bears in November 2020 after the Chicago franchise signed Dwayne Harris.