Can a fourth stimulus be approved before August?
Congress is working on two sweeping spending bills for infrastructure, one "traditional" another "soft". The latter will include investments in families.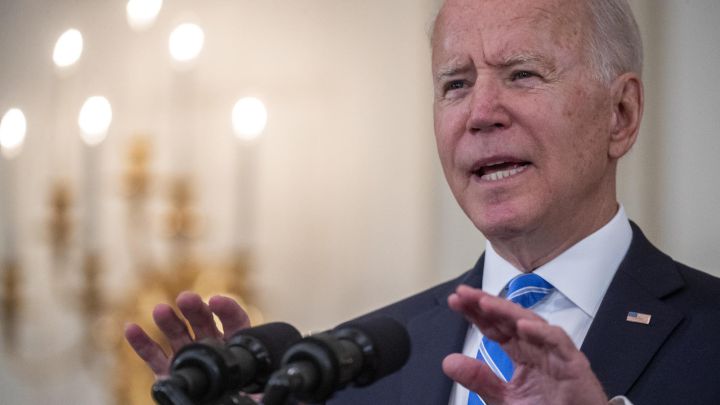 It has been four months since the last and largest round of stimulus checks for up to $1,400 for each eligible American were approved. After those payments hardship rates fell sharply, but the effects of those Economic Impact Payments appear to be fading.
The number of Americans that are still struggling to get enough to eat sits around 20 million and 11.5 million adults are behind on their rent according to a recent report from the Centers on Budget and Policy Priorities (CBPP). This even as the rate of employment increases, 850,000 jobs were added in June, and the unemployment rate drops to new lows, 360,000 last week, the US economy is still far from its pre-pandemic levels.
A recovery still in progress
The US economy is now expected to grow by seven percent this year according to the International Monetary Fund. However, as of June 2021, there were still 6.8 million fewer jobs than in February 2020. The vast majority of job losses during the crisis, 53 percent, were experienced in the lowest wage industries, which account for 30 percent of all jobs according to Labor Department employment data. This is the group that saw the most benefit from the three rounds of stimulus checks that Congress approved since March 2020.
Jobs in low-wage industries are still down nearly twice as much as in middle-wage industries and three times those of high-wage industries.
📈 Over the past 3 months, we've added an average of 567,000 jobs to the economy. This is great news, but we must continue to work toward a full and inclusive recovery. #JobsReport pic.twitter.com/UTEuJlPoo3

— US Labor Department (@USDOL) July 2, 2021
Millions still struggling with unemployment
More striking is the number of people who are still unemployed. According to the Census Bureau's basic monthly Current Population Survey in early June, over 23 million people either met the official definition of unemployed or lived with someone who did. A person is considered unemployed if they actively looked for work in the last four weeks or were temporarily laidoff. There are 5.3 million children within that figure.
But there are almost 3 million who were left out of the official unemployed figure in May. These include 2.5 million who didn't look for work because of the covid-19 pandemic according to the Labor Department and CBPP calculates another 400,000 who are employed but lost pay or at home without pay "because their employer closed or lost business due to the coronavirus pandemic."
The Centers on Budget and Policy Priorities estimates that in May close to 30 million people lived in a family where at least one adult was not bringing home a paycheck that week because of the pandemic or they were unemployed. This included 7 million children. So, with the state of the US economy and the number of people still struggling will Congress approve a fourth stimulus check?
Dual infrastructure bills headed to Senate floor
After months of negotiations over the next phase of President Biden's Build Back Better plan on infrastructure there was finally a breakthrough at the end of June. A bipartisan group of 21 senators reached an initial agreement on a framework for a $1.2 trillion "traditional" infrastructure bill. President Biden gave his support for the proposal allowing the senators to get down to brass tacks. Since returning from the Fourth of July recess, senators have been working to put the details into the bill expecting to bring it to the floor Wednesday.
Working in parallel, Democrats are drawing up dual legislation that would include much of President Biden's infrastructure proposals in the American Jobs Plan, such as tackling climate change and the challenges it presents, that were left out of the bipartisan framework. As well as the "soft" infrastructure from proposals in the American Families Plan, which will expand healthcare coverage, childcare and education.
What's this budget bill really all about? Well, in a time of massive income and wealth inequality, when nearly half of our people are living paycheck to paycheck, what this bill does is FINALLY begin to address the long-neglected needs of working people. Let's get it done. pic.twitter.com/QxmG8tltee

— Bernie Sanders (@SenSanders) July 19, 2021
The price tag for this bill is $3.5 trillion, far less than the $6 trillion mooted by Senator and Chair of the Senate Budget Committee Bernie Sanders. Although details of the bill are still murky, beyond that it will include all of President Biden's key proposals, no mention of a fourth stimulus check has been made. Senate Majority Leader Chuck Schmer has said he wants the Senate to push forward with this bill at the same time as the bipartisan infrastructure bill.
Even though Americans in desperate need of more financial help might not see a fourth stimulus check, Democrats are planning to extend the changes to the Child Tax Credit included in the American Rescue Plan. The 2021 Child Tax Credit was increased to $3,600 for children under six and $3,000 for children six to 17. Half the credit will be paid to eligible families in six advance installments in 2021 and the remainder can be claimed next year on tax returns.
An extension of the program would mean families could count on a monthly boost to their finances beyond 2021. But again how long the extension will be for is another detail missing from the current proposal.