Will additional unemployment benefits be extended past September due to the delta variant?
The pandemic-era jobless support has been criticised in recent months but will the rising covid-19 infection rate force Biden to extend the additional unemployment benefits?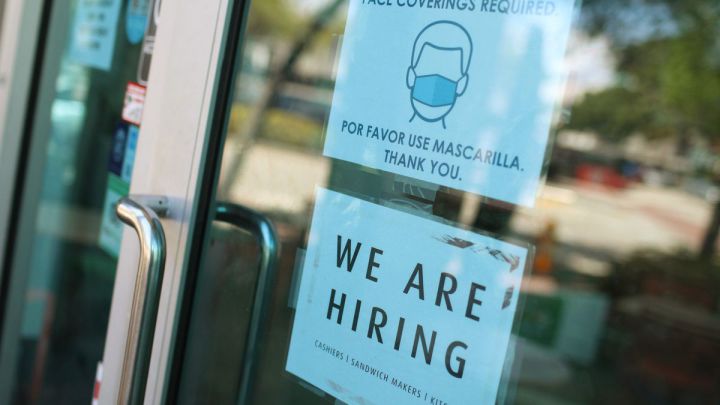 The United States is one of a number of countries across the world to be struggling to contain a surge in covid-19 cases, believed to be linked to the more infectious delta variant. There are fears that the new strain could really start to take hold in the autumn, just as various pandemic-era support programmes are due to finish.
The most notable is the additional unemployment benefits that have been funded by the federal government throughout the pandemic. The programmes provide an additional $300 weekly payment for out of work Americans, as well as other benefits for those classed as self-employed or gig workers.
Elizabeth Forsythe, economist and assistant professor at the University of Illinois, has admitted: "It's certainly possible we could have another round of economic contraction in certain areas if there's an outbreak… And the unemployment system won't be there for people the way it's been over the past year."
What is happening to additional unemployment benefits?
The relief legislation passed during the pandemic has provided a vital short-term lifeline for tens of millions of households, but the federal government is now looking to more long-term initiatives to fuel the recovery. The $300 additional payments, along with the other pandemic-era unemployment programmes, will expire on 6 September and there are no plans for an extension.
In fact, some states have even taken it upon themselves to end the support early, with 26 governors arguing that the extra payments are incentivising people to remain unemployed. President Biden has urged the states, 25 of which are Republican-led, to reconsider and reinstate the support.
The federal government has said that it has no legal recourse to force the states to sanction the additional support, but groups of residents have taken on their states and are having considerable success.
.@arindube finds 60% reducing in unemployment rolls in 12 states that cut off pandemic benefits on June 12 or June 19, "no immediate boost to employment during the 2-3 weeks" after expirationhttps://t.co/jQZgM7WRpr

— Jeff Stein (@JStein_WaPo) July 20, 2021
At least five states have faced legal challenges over their rights to deny residents access to the federal programme, with courts in Maryland and Indiana ruling that the payments must continue until the original 6 September deadline.
As it stands, residents in Ohio, Oklahoma and Texas are still waiting for a decision on their own attempts to reverse the states' decisions, but some warn that this inconsistent approach will lead to inequalities. Rebecca Dixon, executive director of the employment law project, told the New York Times: "It is really a shame that depending on what state you live in, because unemployment insurance is such a patchwork of rules and weeks, determines how well you weather this crisis."
Jobs market uncertainty as Biden ponders next step
The most recent jobs report, released at the end of June, showed that the US jobs market had had a mixed month in terms of recovery. While around 850,000 jobs were added, only 151,000 entered the workplace and the national unemployment rate actually rose slightly from 5.8% to 5.9%.
This mixed picture leaves Biden with something of a headache as he looks to plot the next stages of the US' economic recovery. Although it is very unlikely that the pandemic-era unemployment support will be extended beyond September, at which point it will have been in place for around 18 months, some new federal mechanism may be needed to ensure that the recovery does not stall and attractive job opportunities continue to be created.
"I think most of our economic policy has been predicated on a status quo of the pandemic," said Arindrajit Dube, professor of economics at the University of Massachusetts Amherst. "Pandemic economics is not necessarily over."