NBA
Pelicans' Jaxson Hayes and officer in hospital after fight with police
The 21-year old New Orleans Pelicans center was reportedly arrested after a violent brawl with police when he tried to prevent them entering the LA premises.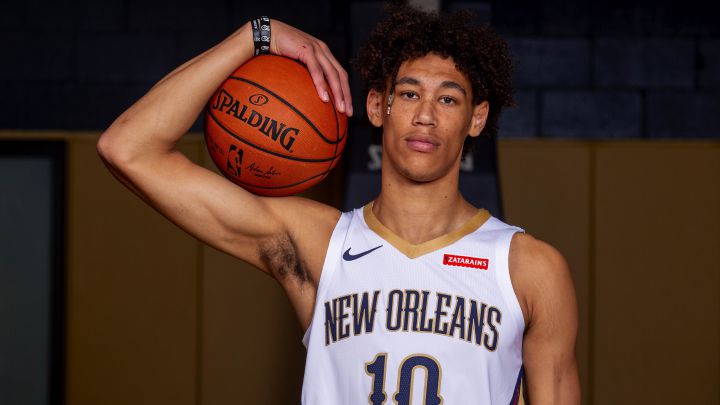 Jaxson Hayes, the six-foot-11, 220-pound, 21-year-old New Orleans Pelicans center, who has just completed his second season in the NBA, has reportedly been hospitalised after being involved in a violent altercation with police. And it was apparently not only the basketball star who, after being arrested, landed in the medical facility, the police officer did too.
Hayes arrested and hospitalised
According to information gathered by TMZ Sports, the run-in between Hayes and police got out of control and both the player and an officer needed medical attention, the player for minor injuries and the officer's condition was unknown.
'We're told law enforcement were called to an LA area home for a domestic disturbance early Wednesday morning,' began their report. 'And when cops attempted to check on the parties involved, 21-year-old Hayes tried like hell to keep them from entering the premises.'
TMZ cite sources as saying that 'Hayes got combative with cops and a fight broke out' adding that the player was hit by a taser during the incident. The police were also said to have put out an 'officer needs help' radio call.
The center has averaged 7.4 points and 4.2 rebounds in his first two NBA seasons and will now have to deal with this incident, with repercussions for his career yet to be determined. And this news came on the day that new head coach Willie Green celebrated his birthday.