NBA Draft 2021: time, TV and how to watch the event
All the information you need on when and where to watch the 2021 NBA Draft on Thursday, 29 July at the Barclays Center in New York.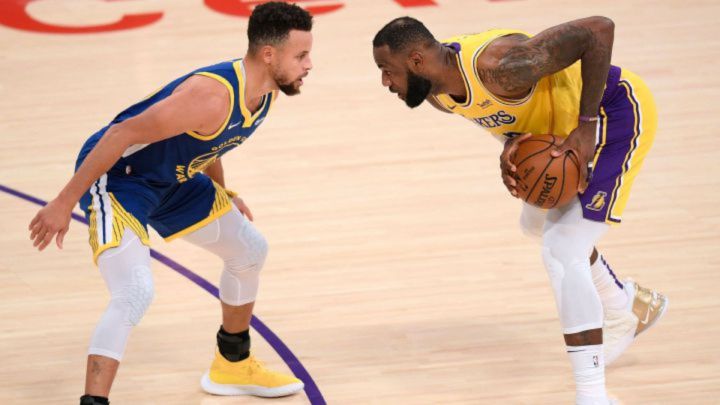 After an exciting season that ended with the Milwaukee Bucks clinching the NBA Championship last week, the NBA Draft 2021 gets underway Thursday evening, 29 July at the Barclays Center in Brooklyn. It will be a welcome return to normal proceedings after last year's event was conducted virtually from ESPN's studios in Bristol, Connecticut during the height of the coronavirus pandemic.
The Detroit Pistons will have the first pick and are hotly tipped to select Oklahoma State guard Cade Cunningham. Averaging 40 percent from the 3-point line and 20.1 points per game, Cunnigham has been compared to Dallas Mavericks star Luka Donic, and it's easy to see why.
The second pick falls to the Houston Rockets, who, knowing Detroit are almost certain to take Cunnigham, will be mulling over Jalen Green, Evan Mobley and Jalen Suggs. Though it seems the most likely pick for the Rockets is Green, a G League Ignite prospect who stands out for his pace and strength, averaging 17.9 points percent and 36.5 percent success rate from the 3-point line.
That means the third-pick Cleveland Cavaliers could go for Mobley. The versatile USC center looks impressive in both offense and defense and the Cavaliers may be eyeing the 7-footer's potential link-up with Jarrett Allen.
What time does the NBA Draft 2021 start?
The 2021 NBA Draft takes place on Thursday, July 29 at the Barclays Center in Brooklyn at 8pm ET / 5pm PT.
Where to watch the 2021 NBA Draft?
ESPN begins its coverage of the 2021 NBA Draft with a countdown show at 7.30pm ET (4.30pm PT). The draft will also be aired on ABC.
You can also watch a live stream of the event on the ESPN App or on fuboTV.
2021 NBA Draft: First Round Order
1. Detroit
2. Houston
3. Cleveland
4. Toronto
5. Orlando
6. Oklahoma City
7. Golden State (from Minnesota)
8. Orlando (from Chicago)
9. Sacramento
10. New Orleans
11. Charlotte
12. San Antonio
13. Indiana
14. Golden State
15. Washington
16. Oklahoma City (from Boston)
17. Memphis
18. Oklahoma City (from Miami via the LA Clippers, Philadelphia, and Phoenix)
19. New York
20. Atlanta
21. New York (from Dallas)
22. Los Angeles Lakers
23. Houston (from Portland)
24. Houston (from Milwaukee)
25. LA Clippers
26. Denver
27. Brooklyn
28. Philadelphia
29. Phoenix
30. Utah
2021 NBA Draft: Second Round Order
31. Milwaukee (from Houston)
32. New York (from Detroit via the LA Clippers and Philadelphia)
33. Orlando
34. Oklahoma City
35. New Orleans (from Cleveland via Atlanta)
36. Oklahoma City (from Minnesota via Golden State)
37. Detroit (from Toronto via Brooklyn)
38. Chicago (from New Orleans)**
39. Sacramento
40. New Orleans (from Chicago)**
41. San Antonio
42. Detroit (from Charlotte via New York)
43. New Orleans (from Washington via Milwaukee, Cleveland, and Utah)
44. Brooklyn (from Indiana)
45. Boston
46. Toronto (from Memphis via Sacramento)
47. Toronto (from Golden State via Utah and New Orleans)
48. Atlanta (from Miami via Sacramento and Portland)
49. Brooklyn (from Atlanta)
50. Philadelphia (from New York)
51. Memphis (from Portland via Dallas, Detroit, and Cleveland)
52. Detroit (from Los Angeles Lakers via Sacramento, Houston, and Detroit)
53. New Orleans (from Dallas)
54. Indiana (from Milwaukee via Houston and Cleveland)
55. Oklahoma City (from Denver via Golden State and Philadelphia)
56. Charlotte (from LA Clippers)
57. Charlotte (from Brooklyn)
58. New York (from Philadelphia)
59. Brooklyn (from Phoenix)
60. Indiana (from Utah)
** Order assumes that Chicago exercises its right to swap the #40 pick for the #38 pick.