Aguero: Barcelona confirm Messi back-up out for two months
Barcelona have confirmed Sergio Agüero, who was signed as back-up for the departed Leo Messi, will be out for two months with a calf injury.
FC Barcelona have confirmed that new signing Sergio Agüero will be out of action for anything up to ten weeks after picking up a calf injury. The Argentina forward was not in the squad for Barça's friendly against Juventus on Sunday and has yet to make his debut for the club after joining from Manchester City during the close-season on a free transfer. The news compounds a wretched week for the Liga club, who bade farewell to Leo Messi this weekend after 21 years and who now will have to contend without the player ostensibly signed to act as a back-up to his international teammate for the opening two months of the 2021-22 campaign.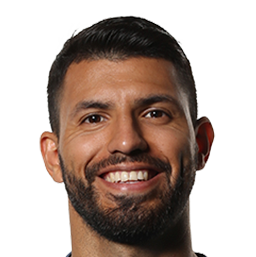 Agüero out until October, Barcelona confirm
In a statement Barça confirmed Agüero has a tendon injury in his right calf which will in all likelihood delay his debut until October. The Argentinean has struggled with injuries over the past couple of seasons and his absence is yet another headache for Ronald Koeman as he attempts to rejuggle his side after the departure of the talismanic Messi.
Barcelona signed Memphis Depay on Koeman's request during the summer and the Netherlands forward will now find the onus firmly on his shoulders to provide the glue for an attacking line that consists of the constantly questioned Antoine Griezmann and the equally injury-prone Ousmane Dembélé, with Martin Braithwaite in support while Ansu Fati continues his recovery from a long-term injury.
It is also another blow to Agüero, who joined Barça after agreeing a massive salary reduction in order to play alongside his friend and compatriot at club level for the first time.