Fourth stimulus check: what does the jobs data suggest about a new payment?
Last week's good news about unemployment in the US is bad news for another stimulus check as Biden pivots to other means to help the economy.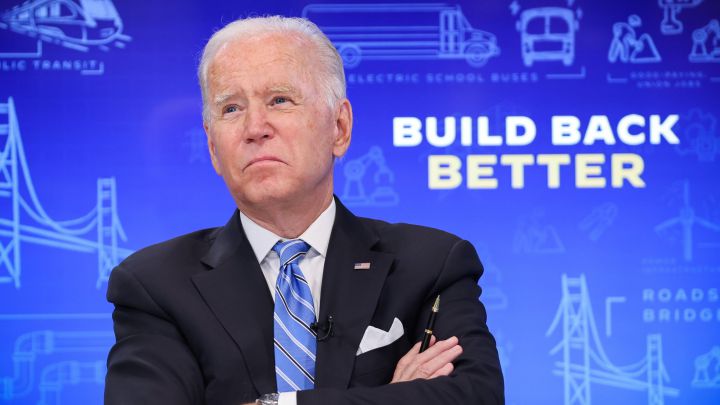 The headline news is that the unemployment rate is at its lowest since the start of the pandemic, 5.4%. While not what it was in February 2020, 3.5%, the news is very encouraging as American businesses reopen and people rejoin the workforce.
However, the pandemic is far from over and there could still be economic trouble towards winter. Covid-19 cases are the highest since February, and the states which have low vaccination rates are being battered by the surge. There are people still pushing for a fourth round of stimulus checks, but the sounds from the President are not encouraging. Biden has made the Child Tax Credit and the soon-to-be ending extra unemployment benefits a key part of pandemic recovery, and it looks like there is no room for economic impact assistance.
What happened to the unemployment rate?
According to the Labor Department, these are the changes in job gains or losses and the overall unemployment rate since January 2020.
US unemployment rate and number of jobs created or lost
Month
Unemployment rate
Nonfarm payrolls
January 2020
3.5%
+ 225,000
February 2020
3.5%
March 2020
4.4%
- 701,000
April 2020
14.8%
- 20,500,000
May 2020
13.3%
+ 2,500,000
June 2020
11.1%
+ 4,800,000
July 2020
10.2%
+ 1,763,000
August 2020
8.4%
+ 1,370,000
September 2020
7.8%
+ 661,000
October 2020
6.9%
+ 638,000
November 2020
6.7%
+ 245,000
December 2020
6.7%
- 140,000
January 2021
6.3%
+ 49,000
February 2021
6.2%
+ 379,000
March 2021
6%
+ 916,000
April 2021
6.1%
+ 266,000
May 2021
5.8%
+ 559,000
June 2021
5.9%
+ 850,000
July 2021
5.4%
+ 943,000
(Months in italics indicate an overall loss of jobs)
Which sectors benefitted the most?
Some of the sectors which were damaged most by covid-19 have seen a healthy number of jobs recovered. The leisure and hospitality sector saw 380,000 new vacancies filled. At the beginning of the pandemic, the unemployment rate in the sector jumped to nearly 40%. Now, it sits at 9% and is decreasing. Other sectors with positive job news is the education sector, which hired 261,000 new people.
Significantly, this has been due to the vaccination program and a general lull in covid-19 cases. However, the sudden rise seen since the end of June could threaten the recovery, especially the hospitality industry.
What does this all mean for stimulus checks?
The Biden administration currently has no plans to resume stimulus checks, choosing to help families through the American Rescue Plan. At the forefront of this has been the Child Tax Credit, where American families are eligible to receive up to $300 a month for each child. The most recent payment was July 15 and the next is due on August 13, slightly earlier than usual.
For millions, help is on the way right now, thanks to the American Rescue Plan.

On Friday, about 40 million families will receive their second monthly payment as part of our tax cut for families with children.

That money is a game-changer. For some, it's a life-saver.

— President Biden (@POTUS) August 11, 2021
The stimulus checks were first sent when the unemployment rate was higher than 10%. Now it's just half of that, and if we were to use the same metric, it would take another covid-19 catastrophe to send job losses that high. Groups have been campaigning and petitioning to force the government to send stimulus checks automatically if criteria is met. These petitions have over 3 million votes and the backing of progressive Democrats, but it is currently unknown how much effect they will have. Those recurring checks would be "$2,000 payments for adults and $1,000 payment for kids."
The President has not publicly spoken about another stimulus for some time, and the last time he tweeted about it was March 15, when the third round was sent out.