How can I apply for an EBT card and get food stamps for families?
Millions of Americans will see a historic increase in their Supplemental Nutrition Assistance Program (SNAP) benefits, or food stamps, starting in October.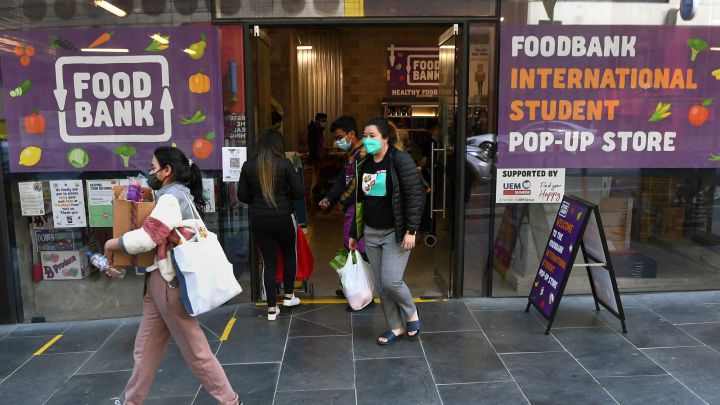 The US Department of Agriculture has modernized the Thrifty Food Plan which it uses to calculate how much families receive in Supplemental Nutrition Assistance Program (SNAP) benefits, or food stamps. The update will result in a historic increase, in assistance for families to put food on the table.
The increase is the first in 45 years and reflects the current cost realities of preparing at home "a nutritious, practical, cost-effective diet." The changes will take effect 1 October, but families need to be signed up in order to benefit from the program. Here's how...
How to apply for Supplemental Nutrition Assistance Program and the EBT card
The SNAP program is administered by the US Department of Agriculture (USDA) Food and Nutrition Service program, but each state has its own application form. It is advised not to call the USDA or the US Health and Human Services headquarters, as only states handle applications and determine eligibility.
Those who are eligible and want to apply for the SNAP program will need to contact their local SNAP office. The USDA provides a useful national map where applicants can find their state's local office webpage or phone number, most are toll-free, to sign up and get and Electronic Benefits Transfer (EBT) card.
Recently, @USDA announced a permanent expansion of the Supplemental Nutrition Assistance Program (SNAP), raising benefits by more than 25% starting October 1. This increase will improve health and advance #foodsecurity nationwide. Learn more: https://t.co/nKT25Povh5

— Kaiser Permanente Community Health (@KPCommHealth) August 20, 2021
Contact information for local offices can also be found in the telephone book in the state or local government pages. Applicants should look under "Food Stamps," "Social Services," "Human Services," "Public Assistance," or some other similar title.
What is the Thrifty Food Plan and why the increase?
Thrifty Family Plan determines the amount that is given to a household. The value of the plan is determined by calculating the "cost of a nutritious, practical, cost-effective diet prepared at home for a family of four, which is defined in law as an adult male and female, ages 20-50, and two children, ages 6-8 and 9-11."
For the first time, SNAP purchasing power will increase as a result of the implementation of a new Thrifty Food Plan, a USDA model of the cost of purchasing a modest but healthy diet for a family of four. Read more from @laurenlbauer of @HamiltonProj https://t.co/bSBJjhKvzv

— Brookings Econ (@BrookingsEcon) August 19, 2021
Congress directed the USDA to conduct a "data-driven review" in the 2018 Farm Bill. As a result, the purchasing power cost adjustment was changed for the first time since 1975 due to " notable shifts in the food marketplace and consumers' circumstances over the past 45 years."
The report found and the experts concluded: "that nearly nine out of 10 SNAP participants reported facing barriers to achieving a healthy diet, with the most common barrier being the cost of healthy foods." Secretary of Agriculture Tom Vilsack said off the increases "Ensuring low-income families have access to a healthy diet helps prevent disease, supports children in the classroom, reduces health care costs, and more."