CORONAVIRUS | VACCINES
How long after having Covid-19 can I get the vaccine?
As the delta variant surges in the US, many including those with covid-19, are looking to get vaccinated which has led to an increase in demand. .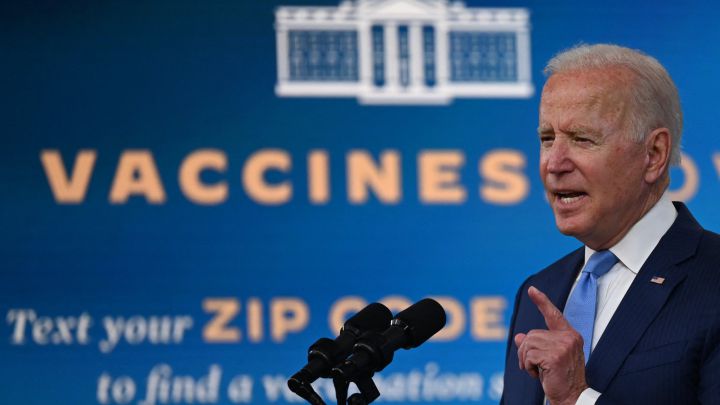 Compared to data from 16-22 July from the Centers for Disease Control and Prevention (CDC), demand for covid-19 vaccines is up 70 percent in the United States.

Many of those who have already had covid-19, be it months ago, or recently, are looking to get their shots as quickly as possible. The doctor at the Cleveland Clinic took a look at how long those who had tested positive should wait to get their vaccine.
Their consensus, as soon as you are out of quarantine, it is safe to get your vaccine.
However, there is one major exception.
For patients who were hospitalized and received monoclonal antibodies to prevent a severe infection of covid-19, must wait 90 days after the last treatment. Dr. Englund of the Cleveland Clinic stated that those who have received monoclonal antibodies, will not be able to "develop a nice, robust response to the vaccine. So that's why we have to wait for 90 days until that monoclonal antibody has gotten out of your system."
Read more on covid-19 and the vaccines
Can you get covid-19 again if you are vaccinated?
Yes. Breakthrough cases are becoming more common as new variants emerge.
However, those who are vaccinated and become infected normally experience a much more mild case of covid-19. These patients are also less likely to be hospitalized, develop long hauler symptoms, or die from the disease.
Additionally, new data from the CDC shows that "unvaccinated people who already had COVID-19 are more than 2 times as likely than fully vaccinated people to get COVID-19 again."
Where has vaccine demand increased the most?
This spring the White House had set a target of having seventy percent of adults in the US, at least partially, vaccinated by the Fourth of July. This goal was not met because, in the weeks leading up to Independence Day, demand for vaccines plummeted across the country.
Many states set up vaccine lotteries, but many had little to no effect on the vaccine demand. However, With the delta variant of the deadly virus surging across the country, many are seeking protection as hospitals fill up, leading to a health system collapse in many states.
The #DeltaVariant is more dangerous than other variants of the virus that causes #COVID19.

Get vaccinated as soon as you can. If you're in an area of substantial or high transmission, wear a mask indoors in public, even if you're fully vaccinated.

More: https://t.co/vwRERgaGg9.

— CDC (@CDCgov) August 13, 2021
Across the US, 49 states plus the District of Colombia have seen increases in vaccine demand. The only state that has seen a decrease -- six percent -- is Michigan, where half the population is fully vaccinated.
Largest increases
Twenty-one states have seen an increase in demand over 100 percent. Those with the largest include,
1. New Hampshire -- 463% 

2. Hawaii -- 282%

3. West Virginia -- 247%

4. Wyoming -- 238% 

5. Louisiana -- 182%. 

Smallest increases
Those with the smallest increases include Michigan, which is the only state that has seen a decrease in demand, as well as:
1. Vermont -- 26% 

2. Missouri -- 31%

3. Delaware -- 31%

4. California -- 31% 

5. Nevada -- 37%.