Trevor Lawrence confirmed as starting Jaguars QB
First overall pick Trevor Lawrence will come straight in as a starter for the Jacksonville Jaguars against the Houston Texans, as expected.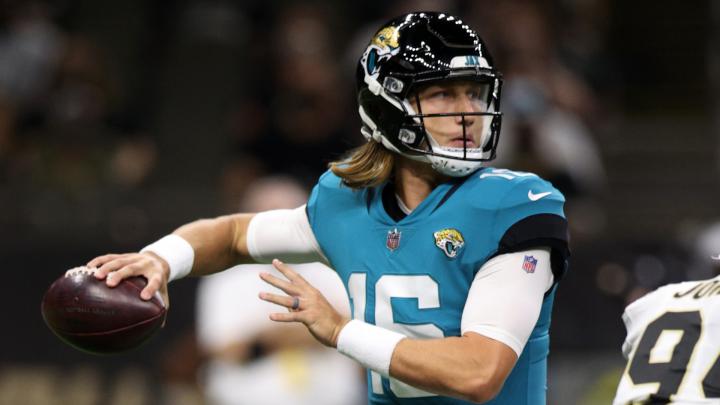 Trevor Lawrence will begin the 2021 NFL season as the starting quarterback for the Jacksonville Jaguars, coach Urban Meyer has confirmed.
The number one overall pick had been widely expected to come straight into the team since he was selected, and that decision was made official on Wednesday.
Lawrence can now prepare for Week 1 and the Houston Texans, who are expected to be one of the worst teams in the league this year.
That September 12 meeting should therefore give Lawrence the opportunity to display his outstanding talent.
The Jaguars will hope the transition is as seamless as it was for Lawrence at college, where he threw for 3,280 yards, 30 touchdowns and just four interceptions in his freshman year at Clemson.
He tossed for 90 scores across 40 games in his three-year college career and was well established as the leading prospect in a strong QB class.
Lawrence led all Power 5 passers in well-thrown percentage in 2020, delivering a well-thrown, accurate ball on 84.31 per cent of his passes. The average was 75.37 per cent.
The 21-year-old, under first-time NFL coach Meyer, will hope to lead improvement in Jacksonville after a miserable 1-15 record last time out, the Jags' third consecutive year without playoff football.
They and Lawrence have been dealt a blow this week, however, as his Clemson team-mate and fellow first-round pick Travis Etienne suffered a season-ending Lisfranc injury.
Across four college seasons, including three with Lawrence, the dual-threat running back racked up 1,115 receiving yards, ranking third in the FBS.