REAL MADRID
What are the most expensive transfers in football history?
In a world where billionaires, investment groups and celebrities collide there are a few transfer stories that will last the ages
From staged videos to insane welcoming parties, the world of football transfers is full of surprises, dramas and above all lots and lots of cash.
What does the market look like today?
In today's transfer market it's not uncommon to see large sums of money being spent on players. Gone are the days when paying $5 million for a footballer was considered excessive. In fact such an amount of money wouldn't even cover the agent's commission in many transfers today.
The context in which this trend has occurred, however, is important to note. Football in recent years has become increasingly more attractive to billionaires and private investment groups.  This has resulted in large amounts of financing being injected into the sport and by extension the transfers between teams. Here we take a look at some of the most expensive transfers in the history of the sport and how they came to be:
1. Neymar (Barcelona to PSG, 2017) - €222m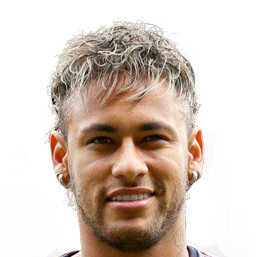 A transfer which shook the footballing world to its core. Not only was the price tag absolutely astonishing, but it brought to an end  the infamous MSN attacking trio at Barcelona. Considered by many to be the most dangerous front three seen in the history of the sport, PSG had reason to smile. Leo Messi and Luis Suarez were left wondering about what could have been, while Neymar was whisked away to Paris in a show of serious intent by the club, as they set about to challenge for the UEFA Champions league title.
2. Kylian Mbappe (Monaco to PSG, 2017) - €180m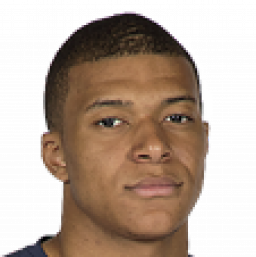 The most expensive teenager in football's history started his move to PSG with a loan - from AS Monaco - which was then made permanent after one season. Seen as a prodigy by the footballing world and arguably one of the most dangerous strikers around, Mbappe has not disappointed since his move from the principality. Now at 22 he has amassed a trophy cabinet that includes the World Cup and European Cup. All that's missing is that elusive Champions League title. Will this be the year?
3. Philippe Coutinho (Liverpool to Barcelona, 2018) - €145m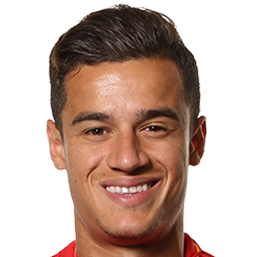 After a protracted transfer saga, Coutinho finally arrived and with a great deal of expectation to boot. Having wowed the Anfield faithful at Liverpool FC, there were high hopes for the attacking midfielder especially considering the fact that he would now be playing alongside Leo Messi. Unfortunately for both him and Barcelona things didn't work out. He would later be loaned to Bayern Munich only to score against Barcelona during their humiliating elimination from the Champions League in 2020. Now back at the Camp Nou, could this be Coutinho's last chance?
4. Joao Felix (Benfica to Atletico Madrid, 2019) - €126m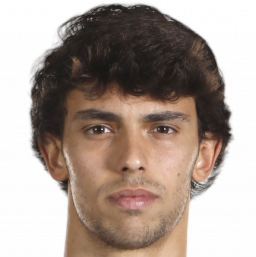 The Portuguese wonder kid had mouths watering with his performances both domestically - in the Portuguese league - and in the Champions League. Europe's finest were all lined up and ready to pounce but in the end it was Atletico Madrid who pulled off quite a coup in signing him. Compared to Portuguese legend Rui Costa, the boy from Benfica has adapted to life in Madrid well and doesn't seem fazed by his hefty price tag in the least.
5. Antoine Griezmann (Atletico Madrid to Barcelona, 2019) - €120m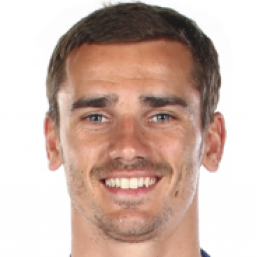 Griezmann's arrival at Camp Nou was somewhat of a mixed bag. Having been pursued by Barcelona for more than a year, he famously released a Lebron James styled video known as "the decision" in which he announced his intention to stay at  Atletico Madrid. The move was not well received by many in the Barcelona camp, however, the Catalan club would return a year later to finally get their man.
6. Jack Grealish (Aston Villa to Man City, 2021) - €117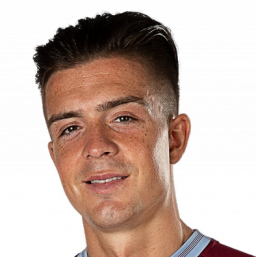 After a good showing at the Euro Cup, it was becoming clearer by the day that Grealish would be on the move. City emerged as favourites to land him and they did just that.  In the former Villa winger they have signed one of England's top young talents and a player who appears to be ready to step up to the next level.
7. Romelu Lukaku (Inter to Chelsea, 2021) - €115m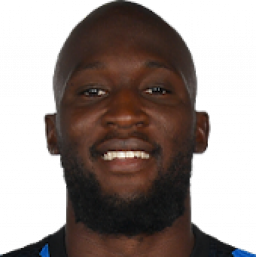 Having already had a stint at Chelsea earlier in his career this one had a bit of 'coming home' feel to it. Lukaku had been a central figure in Inter Milan's conquest of Italy last season, performed credibly at the Euros during the summer and seemed to be itching to get back to work.  That's when Chelsea came calling.  Now 28 years of age and seemingly in the form of his career, defenses in England will have to be on high alert come September. 
8. Ousmane Dembele (Dortmund to Barcelona, 2017) - €105m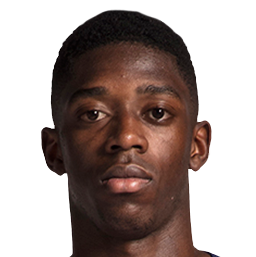 Yet another one of Barcelona's debatable signings. Dembele arrived to an unfortunate situation. The catalans had just sold Neymar to PSG for a record breaking transfer fee and were in the market for a new forward.  While it's safe to assume the club wouldn't have told him he had to replace the Brazilian, the expectation would certainly have been there. Off the field disciplinary problems and repetitive injuries have hindered his progress but he is still considered a talent. Expectations will be high once again this season.
8. Paul Pogba (Juventus to Man Utd, 2016) - €105m
Another prodigal son returned home.  When Pogba returned for a then surprisingly large fee there was the sense of unfinished business.  He had previously left Manchester United for the Turin giants citing frustration with a lack of playing time as a teen. At the time of his return he was coming from a season in which Juventus had yet again won the league with him and the legendary Andrea Pirlo orchestrating victory after victory from midfield. the Manchester faithful were elated about the idea of building a team around him and that's what they have tried to do since.
9. Eden Hazard (Chelsea to Real Madrid, 2019) - €100m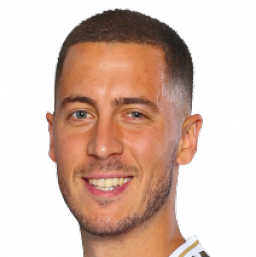 Hazard's arrival at the Santiago Bernabeu was meant to signal the ushering in of a new 'Galatico' era. Madrid had been in pursuit of the Belgian forward for some time with Florentino Perez stating personally that he was a fan.  It's also worth mentioning that his performances at the time for Chelsea were garnering comparisons to the likes of Leo Messi.  Yet to date, it hasn't quite materialized. Nagging injuries and a heavily publicized battle with his weight have plagued his time at Real Madrid.  There is, however, still the belief amongst the merengues that their man may be about to stand up and be counted.
10. Cristiano Ronaldo (Real Madrid to Juventus, 2018) - €100m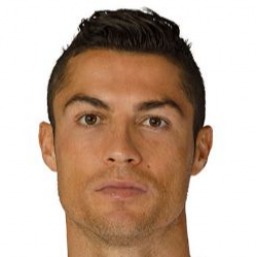 Perhaps one of the most celebrated transfers of all time, the crowd that turned up for his presentation filled the Santiago Bernabeu.  Cristiano was the crowing jewel for Real Madrid during an era that among other things saw him win the Champions League 4 times and become Madrid's all time leading scorer with 451 goals.
10. Gareth Bale (Tottenham to Real Madrid, 2013) - €100m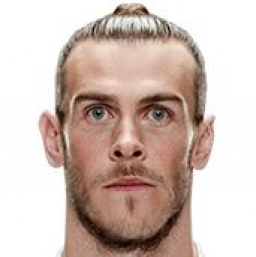 A testament to Florentino Perez's shrewd business acumen Bale was yet another €100million man who the club signed. While debate over his value still continues, he has undoubtedly scored important goals for the club in critical moments, while maintaining professionalism. For the man who some refer to as 'the golfer' due to his off the field interests, he continues to be a formidable player in world football today.
With that our list is concluded, however, it may not be long before we have another shift in positions as the world awaits news regarding Kylian Mbappe's desired move to Real Madrid. Watch this space!