What is Jake Paul's boxing record?
Youtube star Jake Paul made headlines in the boxing world after an undefeated start to his career as he prepares to take on Tyrone Woodley.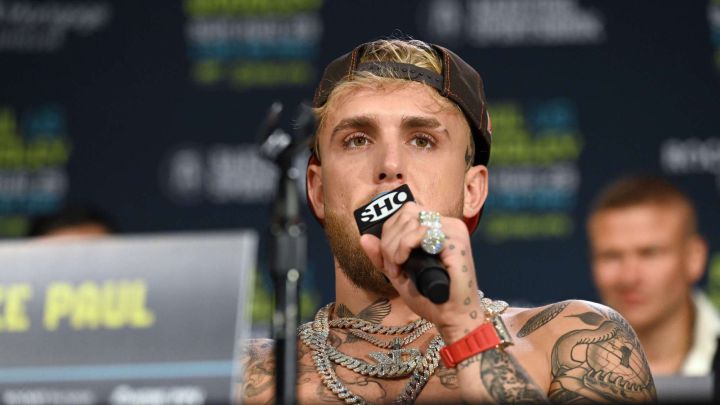 Jake Paul will put his undefeated professional record on the line aginst UFC welterweight Tyrone Woodley on Sunday night from Cleveland, Ohio.
Every other month it seems like one of the Paul brothers, Jake or Logan, are headlining the sporting world as they continue to rattle off fight after fight against better and better opponents. It's Jake that will be stepping into the ring this weekend, putting his undefeated (3-0) record at stake against the former UFC Tyron Woodley.
Paul returns home for Woodley fight
Paul will be in front of his hometown audience, as he returns to Cleveland, Ohio to face the former UFC welterweight champion. The Rocket Mortage Fieldhouse will be the coliseum as these two gladiators go toe-to-toe for an eight round bout in the cruiserweight division.
The social media star has made a name for himself in the boxing world after starting his career in the ring a little more than three years ago. Since his fifth round technical knockout of British Youtuber Kenji Olatunji Paul has rolled through his opponents.
Quick KO's for Paul in brief boxing career
The Deji fight was his first and only amateur fight, since turning professional he is 3-0. His first pro fight was against another social media influencer, AnEsonGib. Paul and AnEsonGib co-featured the WBO world middleweight bout between Demetrius Andrade and Luke Keeler. Paul knocked out the Youtuber in the first round.
Neither of his next two fights went past two rounds. The heavy handed Paul KO'ed former NBA star Nate Robinson at 1:24 in the second round in July of 2020. The memeified KO sent shockwaves around the boxing world and people started to take the Paul bros more seriously.
Retired Bellator MMA champion Ben Askren was next up, and once again Paul ended it early with a big blow stunned Askren. The younger Paul brother won that fight by TKO at 1:59 of the first round.
Woodley to set toughest test yet
Woodley may be 39 years old, but he is still in fantastic shape, which couldn't be said of Askren. The Missouri native has been lef go from UFC after losing his last bout March of this year. Woodley is a four time welterweight champion in the UFC with his first belt coming back in 2016. After defending his title in four straight fights, Kamaru Usman dethroned Woodley in March of 2019.The former champ has lost four straight including the Usman loss.