Who is Jake Paul and why is he famous?
Jake Paul is undefeated in his professional boxing career as he is set to face Tyron Woodley, with three consecutive knockouts. But how did he get famous before his boxing career?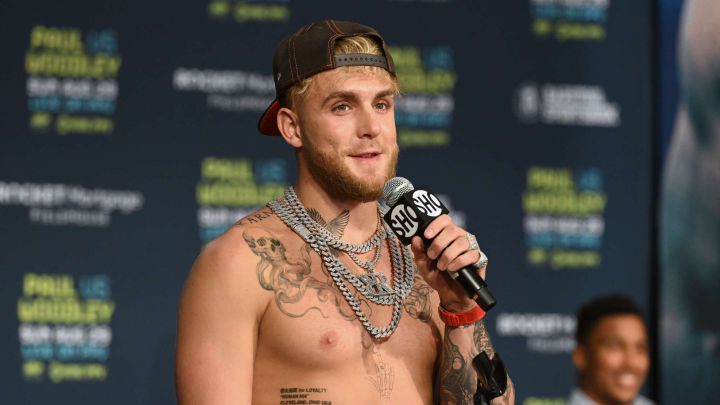 The Paul brothers are no strangers to the spotlight. They have been in the public eye for the last decade, and with their transition into the boxing world their "clout" is stronger than ever. Logan Paul fought Mayweather in 6 June and brother, Jake Paul, is three for three in his brief boxing career, but what was he known for before he stepped into the ring?
Paul's early success came though the grape Vine
Remember Vine? The video app that competed with Snapchat and kickstarted Instagram? Before becoming one of YouTube's biggest influencers, Paul cut his teeth on the seemingly archaic social media app.
Paul racked up over five million followers on Vine before the application folded, leaving Jake with just his YouTube channel and millions of followers. Shortly after Vine crumbled, Jake went mainstream when he signed on with the Disney Channel.
More about Floyd Mayweather vs Logan Paul:
Disney calling

For two seasons, Paul played Dirk Mann on Disney Channel's series Bizaardvark. His acting career was short lived after controversy surrounded the show when reports of his off-set behavior grew increasingly disruptive, while his social media subscribers continued to soar.
After conquering the Vine and YouTube universes, Paul turned to music. He formed a group called Team 10 and released a number of singles, the most famous of which is titled "It's Everyday Bro." The song made the Billboard 100 and even went platinum.
Platinum record music career
With over 70 million views, the song didn't come without its critics, at one time it was one of YouTube's most disliked videos. The negative reviews didn't stop rapper Gucci Mane from teaming up with Team 10 for the remix of "It's Everyday Bro."
Paul had a few more singles he released on YouTube, but would later delete. By that time he had dipped his toes into the world of boxing.
Fighting career began in 2018
His first fight was an amateur bout against Deji Olatunji, younger brother of YouTuber KSI. Paul took out Olatunji on a TKO and quickly went from novelty to professional.
After the win, Paul went pro and his first official fight was against another YouTuber, AnEsonGib. It took just over two minutes for Paul to TKO "Gib" and the legend began to blossom.
His next fight was against former NBA star Nate Robinson. The fight became a viral sensation not because of Paul's pranks or antics, but instead from a nasty right hook that sent Robinson to LaLa Land and the ex-Knick found himself on the wrong side of meme immortality.
His last bout was no doubt his most convincing as a fighter. His opponent was an actual fighter, with actual MMA titles. Paul squared off against recently-retired Ben Askren in April of this year and knocked the mixed martial artist out in under two minutes.
UFC's Woodley up next for Paul
His YouTube career is almost insuperable. He has dominated social media and made a career as a vlogger. While the naysayers may doubt Paul's background as a fighter, he continues to build his resume as the competition gets tougher.
Former welterweight UFC champ Tyron Woodley is next in line to fight the YouTuber turned boxer with the bout set to take place in Ohio on Sunday 29 August.