REAL MADRID
Camavinga joins Real Madrid on six-year deal
The 18-year-old French midfielder joins from Rennes for just over 30 million euros with a further 15 million in add-ons, penning a six-year deal.
Real Madrid and Rennes have agreed the transfer of Eduardo Camavinga. The 18-year-old French midfielder became the Spanish outfit's main priority when talks with PSG stalled over landing Mbappé, and Madrid rapidly reached an agreement with the French club on Monday night, which was then rubber stamped this morning, Tuesday.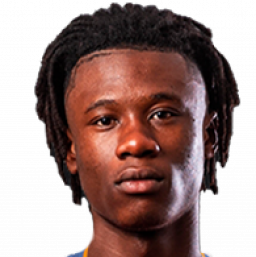 The exact numbers are not yet known, but Real Madrid are thought to be paying 30 million euros as a fixed fee, with a further possible 15 million in add-ons taking the total price to a potential 45 million.
Camavinga to 2027
The rising French star signs with Real Madrid through to 2027 on a six-year deal and will be presented next week. He'll wear the number 19 which has been left free by Odriozola, who is out on loan to Fiorentina. Camavinga will add depth to a midfield which lost Martin Odegaard a few weeks past.
A pearl to be polished
The now ex-Rennes player was one of the most highly sought-after players this summer having burst onto the scene two seasons ago with play that led to a call up to the full French national side. The fact his contract ran out in 2022 and he'd refused to extend meant he was a major target for the big clubs this summer, and Rennes were keen to bring in as much as they could for the player.