Barcelona plan Ansu Fati's return to action
The forward complements his group training with rehabilitation work with a physio to speed up his recovery and get back to full fitness as soon as possible.
Ansu Fati will not be available to play for Barcelona against Sevilla or Bayern Munich. Ronald Koeman has taken the decision to leave the club's new number 10 out after listening to all parties involved, including the player himself, who has been training with the first-team squad for two weeks now. The club's medical staff, as well as the fitness coaches have decided that it is better to delay his return for a week than to put him at risk.
Ansu Fati set for return to action
The young forward is eager to be available as soon as possible and to do so in an optimal state. In addition to the training sessions with the Barcelona squad, he is always working with physiotherapist Xavi Elain every afternoon at the Ciutat Esportiva. Fati will rest this weekend before returning to the Ciutat Esportiva on Monday morning, where he will have another physiotherapy session before the afternoon training session with the group.

The objective of so many hours of training and specific work is that he will be in optimum condition in a fortnight's time. With the games against Sevilla and Bayern already ruled out, all eyes are now on the match against Granada on 19 September at Camp Nou, where the 18-year-old is expected to get his first minutes of the season.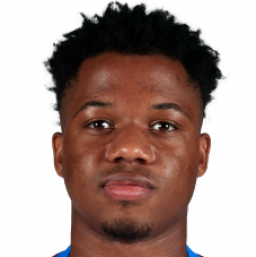 In any case, nobody wants to take any risks with Fati, and he will only be medically cleared when it is considered that he can make the matchday squad. After four operations, relapses and 10 months out of action, the club will take full precaution with his return.
If Fati's return for the match against Granada is finally confirmed, it will undoubtedly be a memorable day for all Barcelona fans and especially for his father, Bori, who will surely have to buy a new batch of shirts in the Camp Nou store with his son's name and the number 10 on the back to remember a historic moment.