'Happier' Gareth Bale enjoying Madrid return under Ancelotti
The Cardiff born striker spoke to the BBC as he prepares for the latest Wales World Cup qualifier and talked about a more positive environment at Real Madrid for the striker.
As the Wales national team prepare for their forthcoming 2020 World Cup qualifiers against Belarus and Estonia, Real Madrid striker Gareth Bale spoke to BBC Wales and focused on the start to the 2021/22 season with the player back in the Spanish capital after his loan spell with Tottenham Hotspur.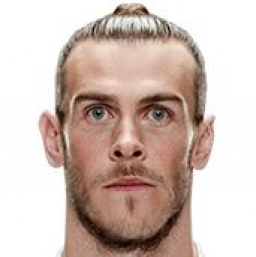 Q: Did you have a good chance to have a rest, a bit of a holiday?
A: Yes, but obviously with the baby it's a bit hectic but obviously it was nice to get a rest. As for Euro 2020, we were pleased with the performance, we were happy to progress from our group and obviously would like to have gone further but it wasn't meant to be. We can now look back and reflect on the mistakes that we made but we can also take a lot of positives from it.
Q: What's life like for you at the moment with a new baby, is it back to sleepless nights?
A: It's fine, it's normal family life .
Q: What about all these people saying that after Euro 2020, "Bale is going to retire"... here you are, back playing for Wales and Real Madrid. Was there ever a possibility of hanging up the boots?
A: No, people seem to just want to make up stories when they want. They just make up some wild things and I never planned to finish. I just wanted to concentrate on the Euros and didn't want to have to explain myself and think no matter what I said it would have said...stay, leave, retire whatever it would have caused a big story, an annoying story and a distracting story so for me it was better not to say anything and just focus on the matter in hand.
Q: What threw people is when you said at the end of the last game with Spurs that 'whatever I say now will cause chaos'
A: Because it would have caused chaos, if I said that I was staying with Real Madrid.
Q: And you are back at Real Madrid and enjoying it and playing in the team under Carlo Ancelotti who seems to love you and you're scoring goals again.
A: I've always had a great relationship with Carlo. You have to perform to get in the team and I had a good pre-season and decent start to the league so just one of those things in football where you have to play well and accept things changing.
Q: Any thoughts of next year after this final year of your contract?
A: We've only started this year....I haven't thought about that and am just focusing on the next match at hand.
Q: In terms of Wales, how much of the World Cup has been part of your planning?
It's always been a part of my planning ... As a kid you know, anyone who said that they never wanted to play at a World Cup for their country would be lying. We're in the midst of the campaign and are fully prepared mentally and physically to achieve that.
Q: When Rob announced his squad, he stated that he felt you had the bug back for football. Having a better environment at Real Madrid helped that. You always give 100% with Wales but could a better environment at Madrid be having an effect on you physically and mentally?
A: Yes, definitely, it's always good to be in a good environment and that was the main reason why I went back to Tottenham, as I knew it would be a better environment for me. It was a break I needed at the time and I had a great time at Tottenham. It definitely helped me mentally being back at a happier place and I think that showed at Euro 2020 with Wales and I've taken that into Real Madrid this season where there is a better environment for me. Any player will tell you that if they are in a happier place mentally, then physically they will feel better and perform better.