NFL 2021 schedule: when do regular season, playoffs and Super Bowl LVI start?
The 2021/22 NFL season kicks off on Thursday, 9 September as Dallas Cowboys face current champions Tampa Bay Buccaneers.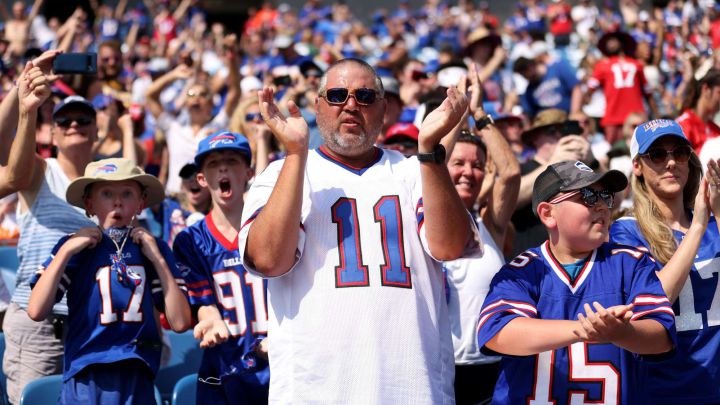 The new NFL season is imminent as Dallas Cowboys face Super Bowl Champions Tampa Bay Buccaneers kicking off Thursday, 9 Sepember in Florida. This season features a new 18-game schedule, with every team playing once a week and the classic Super Bowl taking place in Los Angeles a week later than usual, on 13 Feb 2022.
Thursday's season opener from the Raymond James Stadium between the Cowboys and the Buccaneers starts on Thursday at 8:20 p.m (ET) and kick-starts what promises to be an exciting season.

2021/22 NFL: Schedule for week 1 and where to watch
(All times Eastern)
Thursday, September 9
Dallas Cowboys vs. Tampa Bay Buccaneers at 8:20 p.m. (NBC)
Sunday, September 12
Philadelphia Eagles vs. Atlanta Falcons at 1 p.m. (FOX)
San Francisco 49ers vs. Detroit Lions at 1 p.m. (FOX)
Seattle Seahawks vs. Indianapolis Colts at 1 p.m. (FOX)
Pittsburgh Steelers vs. Buffalo Bills at 1 p.m. (CBS)
New York Jets vs. Carolina Panthers at 1 p.m. (CBS)
Minnesota Vikings vs. Cincinnati Bengals at 1 p.m. (CBS)
Jacksonville Jaguars vs. Houston Texans at 1 p.m. (CBS)
Arizona Cardinals vs. Tennessee Titans at 1 p.m. (CBS)
Los Angeles Chargers vs. Washington Football Team at 1 p.m. (CBS)
Green Bay Packers vs. New Orleans Saints at 4:25 p.m. (FOX)
Denver Broncos vs. New York Giants at 4:25 p.m. (FOX)
Cleveland Browns vs. Kansas City Chiefs at 4:25 p.m. (CBS)
Miami Dolphins vs. New England Patriots at 4:25 p.m. (CBS)
Chicago Bears vs. Los Angeles Rams at 8:20 p.m. (NBC)
Monday, September 13
Baltimore Ravens vs. Las Vegas Raiders at 8:15 p.m. (ESPN/ABC)
Regular season end and play-offs
The regular season comes to an end on 8-9 January (2022) upon the conclusion of week 18 games. The post-season stage commences over the weekend of January 15/16th with the Wild Card round. Subsequent weekends will see the staging of the divisional play-offs followed by the AFC and NFC Championship finals that will decide the participants of the 2022 Super Bowl final.
Super Bowl LV final
The SoFi Stadium in Inglewood (California) is set to stage the final game of the season on 13 February (2020). The venue, which is home to both Los Angeles franchises (Rams and Chargers) boasts a 70,000 capacity which is extendible to 100,000 for the Super Bowl LV final.