NFL
Mac Jones unfazed with his new role as the first-choice QB at New England
The Alabama University rookie quarterback stated that he was not astonished to be announced as Bill Belichik's principal option on this position.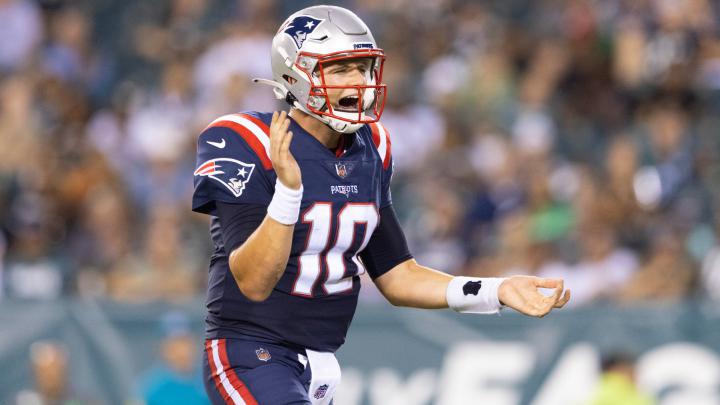 After drafting Mac Jones from the University of Alabama, the New England Patriots considered him to be their quarterback of the future, but the rookie is not bewildered that future will be in Week 1 of the upcoming NFL season.
Jones defeated somehow the starter quarterback and former MVP Cam Newton, who was released last week, and will be in the spotlight in Sunday's season opener against the Miami Dolphins.
In an interview Tuesday with Boston radio station WEEI, Jones said he was "not really" caught off-guard when he learned in a team meeting that he had won the job.
"I mean, like I always say, I prepare to be the starter and every day you come in and I got the chance to get a lot of reps, so nothing really changes," Jones said. "Just trying to be a good teammate.
"Trying to learn the plays every day and fix what I messed up on, listen to [offensive coordinator] Josh [McDaniels] and all the guys in the quarterbacks room, you just take their advice like I always have since I have been here.
"Like I said, nothing really changes. It's exciting."
Jones, who turned 23 on Sunday, led Alabama to the College Football Playoff national championship last season. He completed a record 77.4 per cent of his passes while throwing for 4,500 yards with 41 touchdowns and just four interceptions.
While his resume was as impressive as any rookie's, the jump to the NFL can be daunting. Jones said Newton was a mentor to him throughout the off-season and training camp and was helpful throughout even though they were competing for a job.
"Obviously Cam is a great guy, a great player, and hopefully he lands somewhere," Jones said. "I definitely learned a lot from him and I'm excited to keep learning from Brian [Hoyer] and everyone in the quarterback room."
Jones has been impressive throughout the pre-season, completing 36 of 52 passes (69.2 per cent) for 389 yards and a touchdown with no interceptions as the Patriots won all three of their games.
Beginning Sunday, the stakes will be much higher, and Jones knows he will have to perform to maintain his role. That would be true anywhere in the NFL, but the pressure figures to be turned up given New England's championship pedigree.
"It is a great opportunity and it's something I have always wanted to do - be a NFL starting quarterback," Jones said. "But like I said, it doesn't really mean much. The label is the label, but you've got to go out and produce and that's just what it comes down to."