NFL
Bengals rookie Ja'Marr Chase says NFL ball harder to catch than NCAA version
Cincinnati's rookie WR Ja'Marr Chase has cited the size of the NFL ball and its lack of white stripes when discussing the reasons why he dropped so many passes in preseason.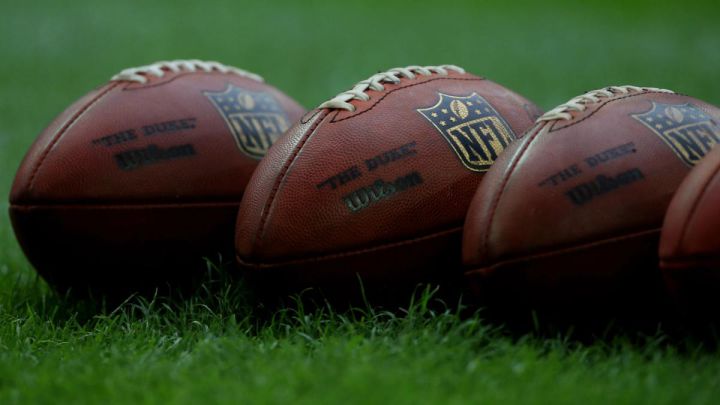 When making the jump from college football to the NFL, there are many things a rookie must adapt to both on and off the field, and that includes the ball itself, which can be slightly larger than the one used in NCAA and, unlike the college version, does not have white stripes.
But Cincinnati Bengals Ja'Marr Chase is the only rookie to have cited the ball as a reason for his initial NFL preseason mishaps, with the young player's comments prompting a few raised eyebrows, as well as a stream of humorous tweets.
"The ball is different because it is bigger," Chase said, via Bengals.com. "It doesn't have the white stripes on the side so you can't see the ball coming from the tip point so you actually have to look for the strings on the ball at the top, which is hard to see because the whole ball is brown and you have the six strings that are white. But for the most part, you just have to get used to it and find out what I am comfortable with catching."
Chase also cites the rustiness factor
Fifth-overall pick in the 2021 draft, Chase led the NCAA in both receiving yards and touchdowns in 2019 before opting out of the 2020 season because of the coronavirus pandemic.
And the 21-year-old admitted that his rustiness after having sat out last season was also a factor behind his repeated dropped passes in preseason.
"I don't want to blame it on me sitting on my butt the whole year, but it probably had something to do with it, of course," Chase said. "There's a bigger ball adjustment, so I don't want to make excuses but I've just got to be a pro and make the catch."
Last month, both Bengals head coach Zac Taylor and quarterback Joe Burrow insisted that Chase's preseason fumbles were not a concern. "He's just going through some of the things rookies go through in training camp," Taylor said.
Whatever the reasons for Chase's catching issues in the preseason, he will hope to put them well behind him when the Bengals get their 2021 regular season campaign underway against the Bears on Sunday.