Baltimore Ravens Gus Edwards and Marcus Peters believed to have torn ACL
The Baltimore Ravens continue to be hounded by injuries, with running back Gus Edwards and cornerback Marcus Peters feared to have suffered torn ACLs.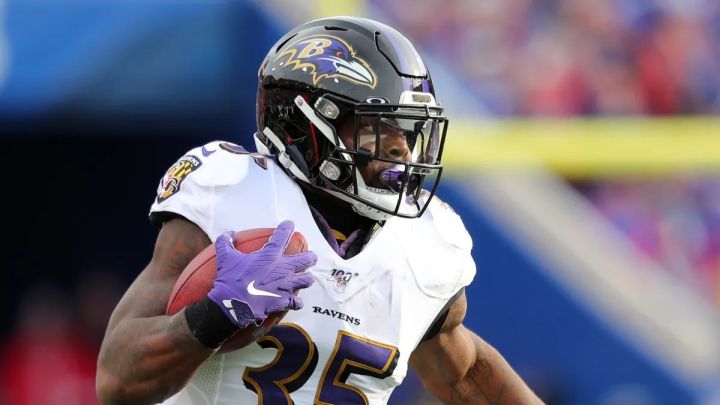 The Ravens reportedly cut practice short after Edwards and Peters injured their knees in back-to-back plays. The team is still to confirm the initial diagnosis of probable ACL tears. These could potentially mean the two players would be out for the season while they undergo rehabilitation.
Edwards is the third Ravens running back to be sidelined by injuries this season. He was already filling in for J.K. Dobbins, who tore the ACL in his left knee in August. Just a few days after Dobbins hurt himself, Justice Hill damaged his Achilles tendon.
Injured running backs Ravens' top performers
The Ravens have led the NFL in rushing the past two seasons, with Dobbins and Edwards accounting for 81% of the team's output last season.
Edwards' injury would make reserve Ty'Son Williams the lead running back.
Baltimore has two other running backs on the list, but Trenton Cannon and Le'Veon Bell just started practicing with the team this week. Coach Harbaugh said Bell could play as soon as the season opener, even though he just signed to the practice squad on Tuesday.
The team signed another running back, Devonta Freeman, to the practice squad on Thursday. He is soon expected to join the active roster.
Peters' loss big blow to Ravens' defense
The squad will also acutely feel the loss of Peters, who is one of the team's most solid defenders. The former Defensive Rookie of the Year is considered one of the best corners in the league. His 31 interceptions have topped the league since he joined the NFL in 2015.
Peters will likely be replaced by Anthony Averett, a fourth-round pick in 2018, to start opposite Marlon Humphrey.
The Ravens are set to kick off their 2021 season against the Las Vegas Raiders on Monday Night Football.