Eight from Saints organization test positive for Covid-19
Eight members of the New Orleans Saints organization have tested positive for Covid-19, including six offensive coaches, one nutritionist, and a player.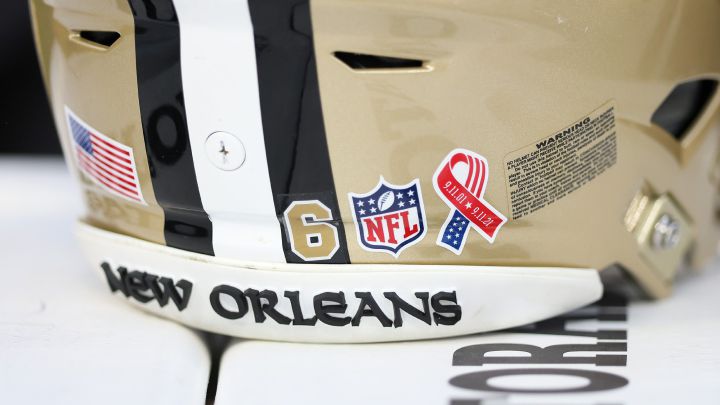 According to NFL Network reporter Tom Pelissero, wide receiver Michael Thomas has been placed on the reserve/Covid-19 list.
Pelissero says Thomas had already been on injured reserve, while the assistant coaches and the nutritionist had all been vaccinated. He added that normal contact tracing is being conducted, but the Saints' game against the Carolina Panthers will be held as scheduled on Sunday.
Saints go through enhanced Covid-19 protocol
According to NFL Covid-19 protocols, unvaccinated players and team personnel who test positive for the disease must undergo isolation for ten days. Those who are unvaccinated are tested daily.
Vaccinated players and staff on the other hand can be cleared for work when they are able to show negative results two times, with the tests undergone 24 hours apart.
But in the wake of the latest positive test results, League policy dictates that the Saints be placed on enhanced Covid-19 protocol, which includes mandatory mask-wearing indoors and daily testing for all players and staff members regardless of whether or not they have been vaccinated. Regular protocols only demand that vaccinated players be tested weekly.
The team is reportedly trying to stem the mini-outbreak.
Saints vs. Panthers clash on Sunday
The Saints, who are still displaced by the aftermath of Hurricane Ida, have been practicing in Texas. They demolished the Green Bay Packers 38-3 on Sunday in Jacksonville, Florida. They aspire to play back home in New Orleans by Week 4 against the New York Giants.
New Orleans is set to go head-to-head with the Panthers on Sunday, Sept 19 at 1 p.m. ET at the Bank of America Stadium in Charlotte, North Carolina.