NFL WEEK 2
NFL picks: predicted winners for Week 2
There were a number of surprises in the opening week of the NFL regular season, along with eight visitors taking the W. Here's what to expect in Week 2.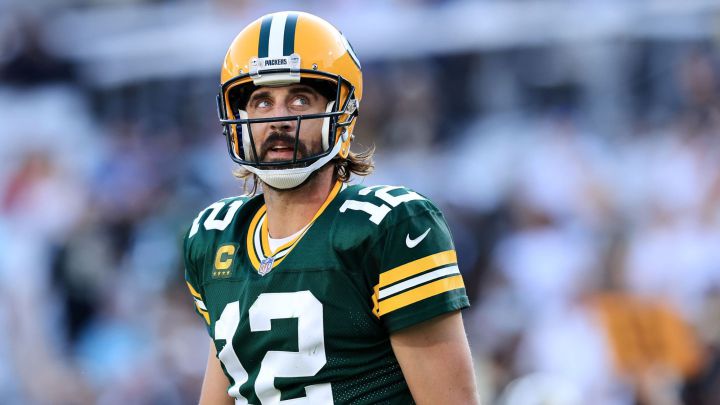 Surprises and close games, that's the name of the game.
Eight underdogs won and nine games were decided by eight points or less in Week 1. Welcome back NFL!
Eight Playoffs teams started on the wrong foot, including Buffalo and Tennessee, upset at home by Pittsburgh and Arizona, respectively.
Another fact to consider: eight visitors took the W, something common since 2019.
Last season, affected by the pandemic, visitors finished with a combined record of 128-127-1 and that percentage of .502 is the highest since 1970.
Two years ago, the visitors compiled a record of 123-132-1 (.482), and if Week 1 is a sign, then that will also be the trend in 2021.
That makes this league fascinating, because in most games the difference is a play or two.
Well, except for that crazy Monday Night Football between Ravens and Raiders.
GAME OF THE WEEK
Buffalo (-3.5) at Miami
Losing at home to Pittsburgh was not in the Bills' plans, but if coach Sean McDermott's team started arrogant, that loss will surely put them back on planet Earth.
And for a team that is considered among the favorites to play Super Bowl LVI, starting 0-2 is prohibited.
Yeah, it's just Week 2 and the Bills already feel that pressure.
And if we are going to point at anyone in the loss to the Steelers we have to start with Josh Allen. The quarterback who last season broke several franchise records, started 2021 with a mediocre performance: 30 of 51, 270 yards, a touchdown and a rating of 79.7.
"Our quarterback was affected too many times," McDermott said. "I give them credit, they've got a couple good players up there and they did a good job. I thought schematically they did a good job as well and overall we could've done a better job in terms of our one-on-one blocking both in the run and the pass game."
It is true that the Bills' offensive line was dominated by Pittsburgh's front 7 (Allen was sacked three times and hit another eight), but this Sunday in Miami the challenge is no different against the Dolphins' defense.
Although Miami didn't get a sack at Foxborough, the Dolphins hit rookie Mac Jones nine times, including three from linebacker Sam Eguavoen.
If Allen is going to throw the ball another 50 times, that offensive line needs to protect its young quarterback better.
The Dolphins started the season with a surprise by beating the Patriots, and they did so with an opportunistic defense and an unspectacular, but efficient Tua Tagovailoa.
In just his 10th NFL game, Tagovailoa was 16 of 27 for 202 yards, with a touchdown and an interception that nearly cost Miami the game.
Tua doesn't make the best decisions under pressure and the Bills defense must attack him to force more errors from the quarterback.
The pick: In six games against Miami, Josh Allen has 20 touchdowns (17 passes, 3 runs), with four interceptions and a 114.3 rating; Buffalo has won five in a row against Miami and a true contender doesn't start an 0-2 season. Bills 31-28 Dolphins
SURE PICK
Kansas City (-3.5) at Baltimore
With so many backfield injuries, Baltimore's identity is gone and Lamar Jackson is out of Patrick Mahomes' league. Chiefs 27-20 Ravens
UPSET
Cincinnati at Chicago (-3)
Three problems for Chicago's defense in the "Andy Dalton Bowl": Joe Mixon, Joe Burrow and Ja'Marr Chase. Bengals 27-20 Bears
TWO MINUTE DRILL
New York Giants at Washington (-3.5)
Taylor Heinicke is looking to establish himself as a starter; Daniel Jones is looking to start just one more week. WFT 23-17 Giants
New Orleans (-3.5) at Carolina
Any doubt that Jameis Winston is the best option for the New Orleans offense? Saints 30-20 Panthers
Houston at Cleveland (-12.5)
Having fun with Trevor Lawrence is one thing; dealing with Baker Mayfield is another. Browns 33-21 Texans
Los Angeles Rams (-4) at Indianapolis
The Indianapolis defense is barely recovering from what Russell Wilson did to them and now Matthew Stafford is knocking on the door. Rams 28-24 Colts
Denver (-6) at Jacksonville
Everything Trevor Lawrence has heard from Von Miller is true. Broncos 31-17 Jaguars
New England (-6) at New York Jets
Mac Jones vs. Zach Wilson. The rookie who makes the fewest mistakes will have his first NFL win. Patriots 23-16 Jets
San Francisco (-3.5) at Philadelphia
Jalen Hurts was spectacular in Week 1, but the Niners have two quarterbacks to compete with anyone. 49ers 28-24 Eagles
Las Vegas at Pittsburgh (-5.5)
This might be the upset of the week, but I'm confident in Pittsburgh's defense against Derek Carr in a very close game. Steelers 19-16 Raiders
Minnesota at Arizona (-4.5)
Kyler Murray and DeAndre Hopkins can punish any defense. Cardinals 31-24 Vikings
Atlanta at Tampa Bay (-12.5)
This game could be done by the first half. Bucs 38-17 Falcons
Dallas at Los Angeles Chargers (-3)
The Dallas defense showed some improvement; Justin Herbert showed that he can be a Top 10 quarterback. Chargers 33-27 Cowboys
Tennessee at Seattle (-5)
Now coach Mike Vrabel will know why they say the NFC West is the best Division in football. Seahawks 28-20 Titans
Detroit at Green Bay (-11)
Two bad Aaron Rodgers games in a row? Don't even think about it. Packers 34-23 Lions
PARLAY
Saints vs. Panthers OVER 44.5
Cowboys vs. Chargers OVER 55.5
Raiders vs. Steelers UNDER 47
Last week: 9-7
2021 season: 9-7