Messi PSG contract claims 'completely false', says Leonardo
Lionel Messi will not earn €110million across three years at Paris Saint-Germain, as has been alleged, Leonardo says.
Paris Saint-Germain are unhappy after alleged details of Lionel Messi's contract were revealed, although sporting director Leonardo insists the terms are "completely false". 
French newspaper L'Equipe reported late on Friday that Messi's deal in Paris is worth €30million a year for three years. 
The total worth of the contract, including loyalty bonuses, is €110m, the publication claimed. 
However, Leonardo has angrily responded to the report, explaining he could not provide the correct details due to confidentiality clauses but confirming the contract only spans two seasons. 
"We can't accept this on the front page of a newspaper like L'Equipe," he said ahead of Mauricio Pochettino's pre-Lyon news conference on Saturday. 
"This is unacceptable. This is completely false. I wanted to tell you that.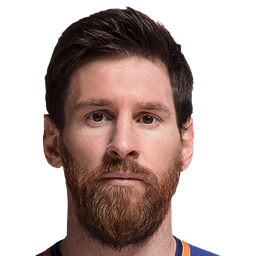 "I think it's a lack of respect and we didn't like it. I don't understand the timing. 
"This is really very far from the truth, on the duration and the numbers. There are confidentiality clauses, but I can say that this is not the truth. The duration of the contract is two years. 
"It's wrong, it's not that, and we didn't like it." 
Messi is set to make his home PSG bow against Lyon on Sunday, having played 114 minutes across two away games at Reims and Club Brugge. 
The Barcelona great was included in the starting line-up for the first time against Brugge, attempting three shots and creating a further three chances. He is still waiting on his first goal or assist.