NFL
Injury struck Baltimore Ravens face the Kansas City Chiefs
With an already depleted roster due to injuries, the Ravens have now listed six more players as 'questionable.'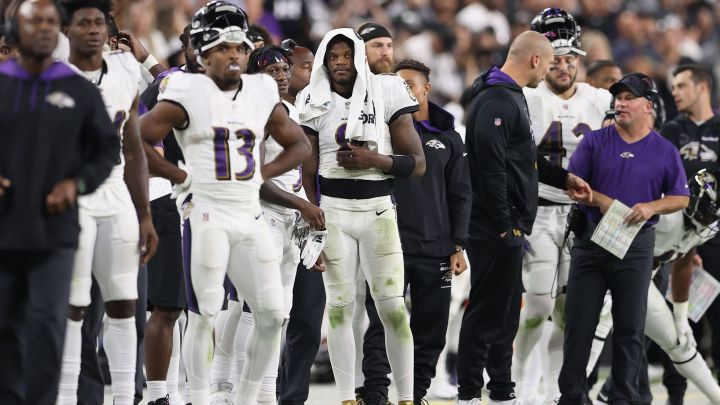 Coming into Sunday's game against the Kansas City Chiefs, the Ravens are in bad shape as their roster has been depleted by injuries.
A list that's getting longer
The Baltimore Ravens face a monumental challenge coming into their weekend game against the Kansas City Chiefs. The unfortunate truth, however, is that it comes in the form of their extensive injury list and not necessarily their opponent. With nine players on the injury list and a further six listed as questionable ahead of Sunday's game, options are running thin for head coach John Harbaugh.
#RavensFlock Injury Situation

RB JK Dobbins: Torn ACL
RB Gus Edwards: Torn ACL
RB Justice Hill: Torn Achilles
WR Rashod Bateman: Groin Surgery
WR Myles Boykin: Hamstring
T Ronnie Staley: Ankle Injury
G Tyre Phillips: Knee
CB Marcus Peters: Torn ACL
CB Chris Westry: Torn Meniscus

— Matthew Betz (@TheFantasyPT) September 16, 2021
The Chiefs in contrast, have a perfect injury report. There are no players on the injury list excluding Willie Gay who will miss at least two additional games due to a toe injury.
The 'Questionables'
At present Baltimore's official injury list is unforgiving, as absences are spread across the field. Yet, it doesn't end there as a further six players have been listed as 'questionable' ahead of Sunday night's game including wide receiver Marquise Brown, who was placed on the list as of Friday following an ankle injury in training.
Mahomes in the middle
Regardless of injuries the Ravens are well aware of the threat placed by the Chiefs' star QB, Patrick Mahomes. According to Baltimore's defensive coordinator, Wink Martindale, Mahomes should already be included in the conversation of greats. "I think Mahomes is [Joe] Montana. I'm talking about the San Francisco Montana and not the Kansas City Montana," Martindale said. "I think how everything is cyclical and history repeats itself. I think you're seeing that combination between Andy Reid and Mahomes of Montana and Bill Walsh. I really do."