NFL
Colts vs Rams: Eric Fisher possible starter, coming back after Achilles surgery
The left tackle could start for the Indianapolis Colts against the Los Angeles Rams in their week 2 match up. Kick off is at 1pm ET.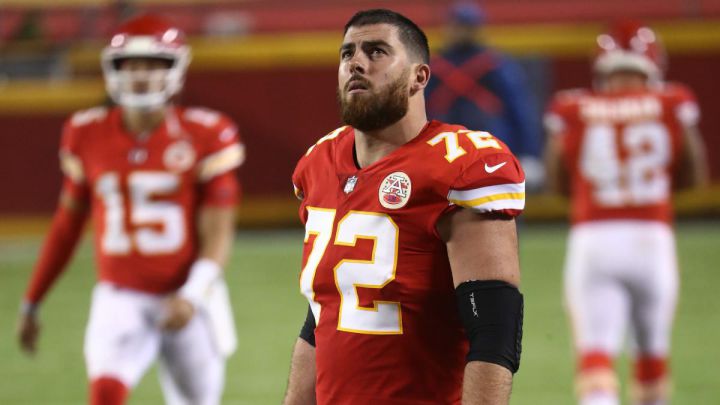 Eric Fisher, the Indianapolis Colts left tackle, could well be a starter in the week 2 game against the Los Angeles Rams, according to Ian Rapoport of NFL.com. Fisher has not played since he tore his Achilles in the AFC Championship game, playing for the Kansas City Chiefs, who released him in March.
Fisher big lift for Colts and Wentz
His return could be extremely good news for the Colts, who saw quarterback Carson Wentz sacked three times, in their week 1 16-28 defeat to the Seattle Seahawks, with the offensive line being widely slammed. Caleb Hatch turned to Twitter to call it simply "a disaster".
The Colts offensive line has been a disaster

— Caleb Hatch (@calebhatch) September 12, 2021
Being sacked is nothing new for Wentz, who was taken down 50 times last season at the Eagles, the worst record across the NFL. That was often his own fault - he likes to take his time on the ball looking for big plays downfield, but Philadelphia's injury-weakened offensive line didn't help.
He will hope to be better protected at the Colts though, with Fisher potentially starting on Sunday v the Rams, although right tackle Braden Smith is out with a foot niggle.
Eric Fisher's achilles injury
When Fisher signed with the Colts on a one-year deal worth up to $9.4 million he deliberately didn't put an expected date on his comeback from the Achilles surgery.
"What I can tell you is I'm a big, 'Control what you can control' kind of guy," he told reporters at the time. "Obviously, I'd like to snap my fingers and have a perfect Achilles again, but you know, that's not the case. Obviously, the club feels good with where I'm at, I'm feeling good, but any other questions about my Achilles, I'll leave up to Chris Ballard or Coach (Frank Reich)."