MLS fines Matías Almeyda and six players following Week 25
The league decided to suspend the Earthquakes manager for one game, while Javier 'Chicharito' Hernández is amongst the players who were fined.
Following Week 25, the Major League Disciplinary Committee confirmed that Javier 'Chicharito' Hernández has been fined for simulation/embellishment in the 84th minute of Los Angeles Galaxy's 1-1 draw against Houston Dynamo on 15 September. The league didn't specify the amount of money the Mexican international has to pay for diving in an attempt to win a penalty.
The Disciplinary Committee also announced that five other players will receive a fine. The Toronto FC defender Kemar Lawrence has to pay an undisclosed amount for not leaving the field in a timely manner in the game against Inter Miami FC on 14 September.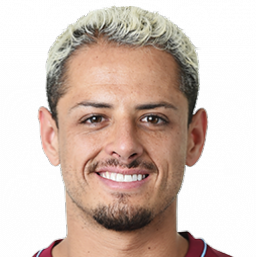 Chris Mavinga from Toronto FC, Nani from Orlando City SC, Andrés Perea from Orlando City SC and Miguel Navarro from Chicago Fire FC were also fined by the league for an undisclosed amount for their actions. They will be available for Week 26 with their respective teams.
Almeyda suspended
Meanwhile, the San Jose Earthquakes manager Matías Almeyda was handed a one-game suspension and ordered to pay a fine for his actions against the officials in the game against Real Salt Lake on 15 September. Almeyda served his ban in the Earthquakes' 4-3 victory against Austin on Saturday.