NFL
Who plays Monday Night Football tonight week 2? | TV and times
Lions-Packers game preview and all the info you need on how and when to watch Monday Night Football on Week 2 of the 2021 NFL Regular season.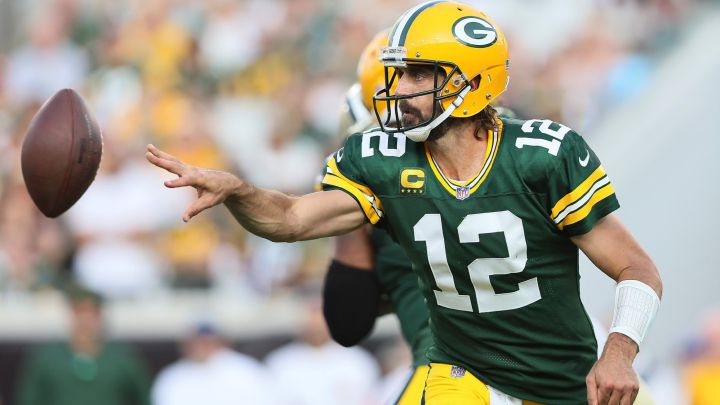 Detroit Lions vs Green Bay Packers live
The second Monday Night Football clash of the 2021 regular season sees the Detroit Lions make the short trip to face the Greenbay Packers at Lambeau Field, where both teams will be looking to record a victory after losing their respective opening games in Week 1.
The Packers were annihilated 38-3 by the New Orleans Saints last weekend, in a game in which Aaron Rodgers played well below his lofty standards. The Greenbay QB, who is likely playing his swan song season for the Packers, will look to make big improvements against the Lions after the awful numbers he recorded last week in New Orleans: 113 yards, 4.8 yards per attempt, 2 interceptions and a 36.8 completion rate.
The Lions, meanwhile, fell short of achieving one of the greatest comebacks in NFL history in Week 1. Having been 38-10 down against the San Francisco 49ers, Detroit had an incredible second half to pull the score back to 41-33 by the end, thanks mainly to the heroics of Jared Goff, who chalked up 338 yards, 3 TDs, 1 interception and a 96.2 completion rate.
Were Goff and Rodgers to repeat their respective week 1 performances on Monday night, it would be a hands down win for Detroit. But Rodgers will be expected to pull himself up and secure the W for the Packers, who have won their last four meetings with the Lions in 2019 and 2020 following four straight losses in 2017 and 2018.
And most experts do not expect the Lions to snap that four-game losing streak, with all 10 of the NFL's expert picks predicting a Packers victory.
Lions vs Packers: When and how to watch
The 2021 NFL Week 2 clash between the Detroit Lions and Greenbay Packers takes place at the Lambeau Field this Monday 20 September, with the game getting underway at 8.15 p.m. ET / 5.15 p.m. PT.
United Kingdom: 1.15 a.m. (early morning, Tuesday 21 September)
Central Europe: 2.15 a.m. (early morning, Tuesday 21 September)
Where to watch in US
ESPN will be broadcasting live the match-up at Lambeau Field between the Lions and Packers. Online you can see the game on the Fubo TV app.
NFL Game pass
Outside the US, you can watch the entire game via the NFL's Game Pro Pass in a considerable number of territories. Check out the various available plans here.
New York at Washington: live AS English coverage
You'll also be able to follow live text coverage of the Lions-Packers game right here on AS English. We'll be building up to the game from about an hour ahead of kick-off, before taking you through the action as it unfolds.