How many active volcanoes are there in the Canary Islands?
The Canary Islands in Spain were formed hundreds of thousands of years ago by volcanoes, and some are still active as shown this week.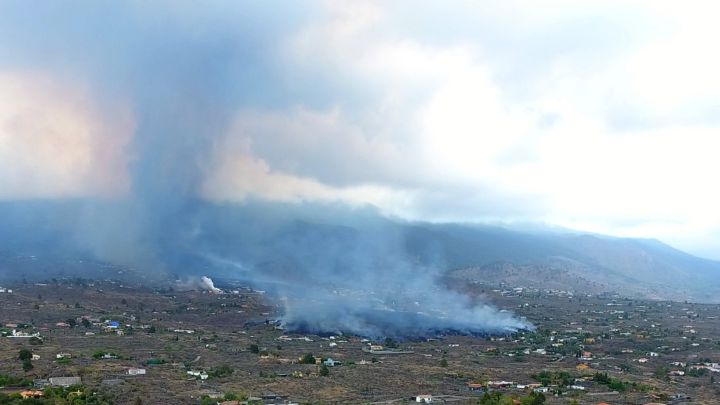 The eruption which started Sunday shortly after 3 in the afternoon hasn't reached its climax yet and could continue for weeks or even a couple of months.
Volcanologists were able to give advance warning to the residents near the latest eruption on La Palma, having observed the telltale signs that the arrival of the magma was imminent. Prior to the eruption, over 25,000 tremors were registered as the 11 million cubic meters of magma at 1,100 degrees Celsius pushed its way to the surface.
Vicente Soler a volcanologist from the Spanish National Research Council announced this evening that a new vent has opened on the volcano.
And La Palma is not the only active volcano on the islands.
What is the geological history of the islands?
The lands of Macaronesia, that is the archipelagos of the Canary Islands, Madeira, Azores and Cape Verde, were formed by volcanoes 70 million years ago.
In the last 1,000 years, the only eruptions in Spain have happened in the Canary Islands. This is due to their relative youth amongst volcanos, with Cumbre vieja being a mere 125,000 years old. They are still in the stage of volcano development, which means eruptions can still happen.
La Palma and Tenerife have the most active volcanoes in Spain. Since records were kept about eruptions, there have been 19 eruptions:
1430/1440 Tacande o Montaña Quemada La Palma
1492 Eruption of Colón Tenerife
1585 Tehuya, La Palma
1646 Volcán Martín o de Tigalate, La Palma
1667/1678 Volcán de San Antonio La Palma
1704/1705 Volcán de Sietefuentes Tenerife
1704/1705 Volcán de Fasnia Tenerife
1704/1705 Volcán de Arafo Tenerife
1706 Eruption de Garachico / Volcán de Arenas Negras Tenerife
1712 Eruption del Charco La Palma
1730/1736 Eruption de Timanfaya Lanzarote
1798 Eruption Narices del Teide / Volcán de Chahorra Tenerife
1824 Volcán de Tao or del Clérigo / Duarte Lanzarote
1824 Volcán Nuevo del Fuego ó del Chinero Lanzarote
1824 Volcán Nuevo or de Tinguatón Lanzarote
1909 Volcán del Chinyero Tenerife
1949 Volcán de San Juan V. de Nambroque / Duraznero / Hoyo Negro/ Llano del Banco La Palma
1971 Volcán del Teneguía La Palma
2021 Volcán de Cabeza de Vaca La Palma
This is based upon the research of Dr. Carmen Romero, Department of Geography, University of La Laguna in Tenerife.