Fourth stimulus check: Which states will be sending residents a direct payment?
With many states flushed with cash from the American Rescue Plan, some are opting to send residents a stimulus check as odds of a fourth federal check diminish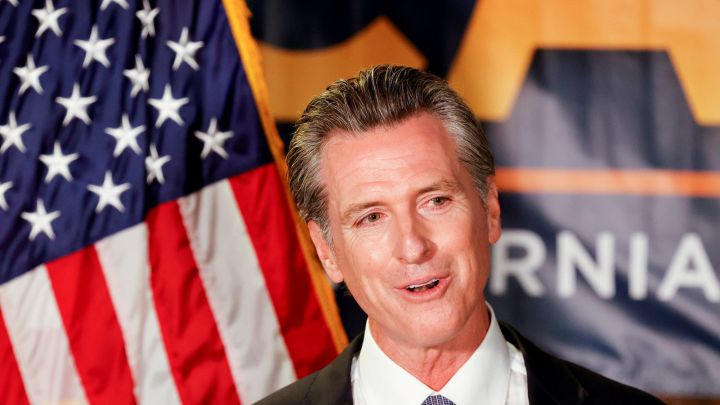 Since March 2020, the federal government has sent three stimulus checks to millions of Americans.
The first valued at $1,200 was sent as a part of the CARES Act, passed in March 2020. The second worth in December 2020 was worth $600, and the last, worth $1,400 was sent in March after the passage of the American Rescue Plan.
While earlier in the year, some Democrats on Capitol Hill seemed interested in the prospect of a fourth stimulus check, but support has since waned.
The lack of support is also evident in the fact that it doesn't appear that the $3.5 trillion reconciliation bill will contain another direct cash injection into American households through a fourth stimulus check.
However, millions across the country, even some who were ineligible or federal stimulus checks, will see a direct payment from their state government in the coming months.
California
The California Franchise Tax Board began sending the first payments on a tax refund enacted as part of the $100 billion Comeback Plan. The first Golden State Stimulus payments went out 27 August to some 600,000 residents. However, the state tax board has around 9 million payments to send out which it says "will be issued between September 1, 2021, and October 15, 2021."
Round 2 of Golden State Stimulus checks start to go out this week!

2 out of 3 Californians are eligible for $600 or more -- we're putting money directly back into the pockets of those that need it most. pic.twitter.com/G0ZIzVtagD

— Gavin Newsom (@GavinNewsom) August 27, 2021
Eligible Californians, around two-thirds of them, have to file a 2020 tax return with the state in order to receive the tax rebate, just as with the federal stimulus checks. Taxpayers who still haven't filed their taxes have until 15 October to do so, otherwise, they will miss out on the money and those who file after 20 August will have to give the state extra time to send out the payments.
New Jersey
Earlier this summer, the Garden state passed a law that allowed for the sending of a $500 stimulus check to residents that had received federal payments.
The payments were sent in July to families with an annual income of $150,000 or individuals earning up to $75,000. Additionally, to receive a payment, the tax filer must have claimed a dependent on their tax return.
All in all, the payments were sent to as many as 760,000 residents and cost the state around $319 million.
New Mexico
In August, New Mexico's state government announced that it would be sending a one-time payment of $750 to low-income residents, who did not receive federal pandemic stimulus checks.
To receive a check, residents had to apply to a program and if approved, households can expect the payments in September.
Covid-19 bonus for teachers
While some states have not sent payments to the majority of residents, some have decided to send "thank-you" bonuses to teachers, and first responders.
Lawmakers in Florida, Georgia, Michigan, Tennessee, Texas, and others, have acknowledged the role these professions have had in supporting student and community success throughout the crisis.
In Florida, lawmakers allocated more than $400 million to send these checks to teachers, firefighters, police officers, and other first responders. Most of those eligible have or will receive a check worth $1000.