Fourth stimulus check: which states could make a new payment?
Although the possibility of receiving a fourth federal stimulus check is growing dim, some states are distributing their own checks and direct payments to certain citizens.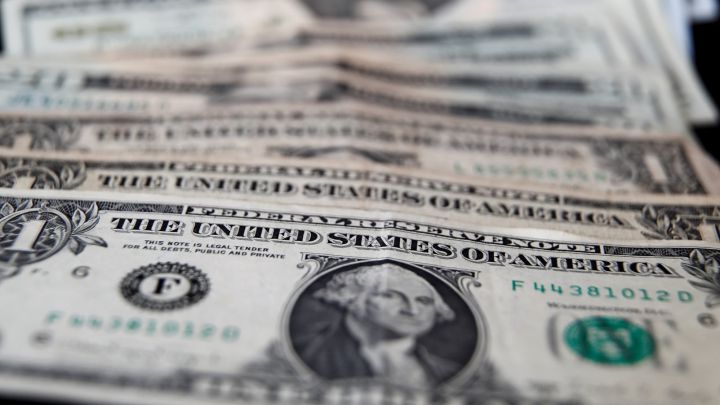 The ending of unemployment benefits added to the global pandemic consequences which are still affecting thousands of lives, with many Americans struggling to pay rent and basic needs. This emergency alert has led some states to look to provide their citizens in need with extra economic boosters to help them get through the harsh situation. This booster will come in the form of stimulus checks and several other benefits to those who qualify for the payments.
If you are struggling to pay bills and are finding it difficult to find a job in such a poor market, you can maybe breathe a sigh of relief now that several states are announcing state financial aid.
Scroll down and find out if your state makes you eligible for any checks.
States likely to release new stimulus checks
The states listed below include those states which are preparing for direct payments or have already sent them, as well as those who are likely to do so in the following weeks.
Alaska
(Federal-State Extended Benefits program)
Residents in Alaska may qualify for 13 to 20 weeks of additional payments through the Federal-State Extended Benefits program. The amount of money and requisites to qualify for the payments still remain uncertain, as this will depend on how much of the pot is available after some of it has been claimed for other purposes.
Moreover, this is not the only check Alaskans could claim, as they could maybe receive in the close future the infamous annual oil wealth checks, investment from which 25% of the annual oil money would be put into a dedicated fund for future generations.
California
(Golden State Stimulus)
So far, California is the only state that has given out stimulus checks from its own money, as it had a budget surplus due to its tax system. A second round of direct payments started to be sent out on September 17 to eligible residents, including those who earn $30,000-$75,000 a year.
Click here to find if you are eligible for the GSS II.
Colorado
($375 aid)
Colorado residents who have received at least one unemployment benefit check of less than $500 a week this year, will also qualify for a $375 direct payment.
Florida
$1,000 stimulus checks
Most teachers and administrators are still waiting for the $1,000 payment they were assigned to go through.
Georgia
$1,000/$500 stimulus checks
In the same way as in Florida, Georgia's generous plan also includes a $1,000 check for full-time teachers and administrators, with part-time professors awarded half the money. Preschool educators will most likely be able to claim a check too, yet the amount for this remains unknown.
Maryland
$500/$300 stimulus checks
The state of Maryland will be issuing $500 payments to all families who filed for the Earned Income Tax Credit, as well as $300 to individuals.
Some $700m have been set aside for farm workers and meat packers, and around 20 million of that will go to grocery store workers, with the funds provided by the Consolidated Appropriations Act of 2021.
Michigan
$500 for teachers
Michigan state will help its teachers with a $500 bonus.
New Mexico
$5 million program
New Mexico has introduced a plan which will distribute $5 million among residents who didn't qualify for the federal payments.
New York
$2.1 billion fund
New York, meanwhile, has a $2.1 billion fund to be claimed by workers whose paper status prevented them from applying for financial checks as they were undocumented.
To be eligible for the payment, New York residents must have a 2020 income under $26,208.
In addition, local artists will also receive help from the state government in the form of a single check in October.
Tennessee
$1,000/$500 checks for teachers
Full-time teachers in Tennessee will benefit from a $1,000 bonus, while part-time teachers will be able to claim an additional $500.
Texas
Pay increase
No state announcement has been made on any aid implementation to help residents, but some towns are increasing the amount of pay district-wise. such as Fort Worth and Arlington by 4 percent, or Denton and Mansfield, which will do the same by 2 percent.
Moreover, Irving has announced a $2,000 payment to teachers returning to the classroom.
Arkansas
Arkansas is out of all states the one that is most up in the air. The state government is in a legal battle with its residents over the early end of federal unemployment benefits and until this conflict is over, residents are unlikely to be able to hold talks on other areas.
However, after concluding unemployment benefits earlier than expected, we all know what the government's position is going to be.