RYDER CUP 2021
Ryder Cup 2021: times, TV and how to watch online
The hotly anticipated Ryder Cup will kick off on Friday, 24 September and runs through until Sunday, 26. Here is all you need to know on how to watch the event this year.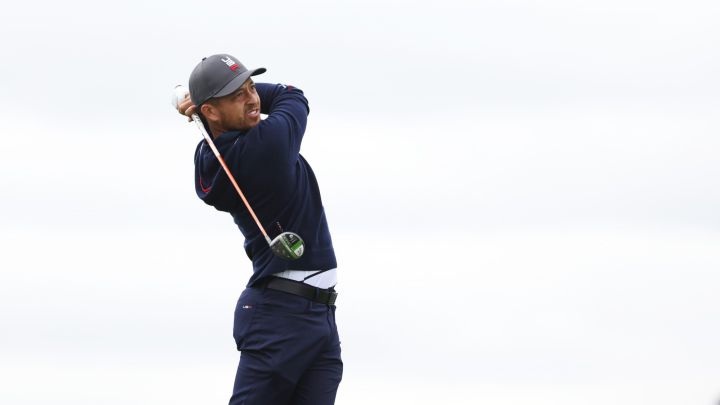 This year's Ryder Cup, coming a year late after the 2020 edition was postponed due to the pandemic, gets underway on Friday, 24 September at Whistling Straits, Haven, Wisconsin.
The US Team will look to defend the title won in 2016 against a European team that has won seven out of the last nine editions played, setting the scoreboard at 2-7 since 2000.
For this Ryder Cup, both teams have opted for very different strategic lines. Team USA has focused on youth, with six out of their twelve elected players being rookies in the competition.
The Europeans, meanwhile, are bringing a strong visiting team of veterans, with the exception of Shane Lowry, Viktor Hovland, and Bernd Wiesberger, who are playing in the tournament for the first time.

Check out the full list of players for both teams here.
How to watch it on TV?
All times are US Eastern Time (E.T.)

The Ryder Cup will be aired live on TV on the Golf Channel and on NBC.
However, the Golf Channel will exclusively broadcast the opening ceremony on 23 September at 5 p.m. as well as bring exclusive coverage on Friday, 24 September, airing between 8 a.m.- 7 p.m., and early coverage on Saturday morning starting at 8 a.m.
NBC will broadcast Saturday and Sunday, alongside the Golf Channel.
Saturday, 25 September: NBC, Golf Channel broadcast (9 a.m.- 7 p.m.)
Sunday, 26 September: Golf Channel broadcast (7 a.m.-12 p.m.), NBC broadcast (12 p.m.- 6 p.m.)
How to watch online?

For those who don't have a cable or would rather stream the Ryder Cup, FuboTV, the new NBC streaming service Peacock and Rydercup.com will be streaming the event live on all days, including the opening ceremony.