FOURTH STIMULUS CHECK
Fourth stimulus check: how many signatures does the petition for the new payment have?
A petition started by a Colorado business owner urging congress to send monthly stimulus checks worth $2,000 reaches nearly three million signatures.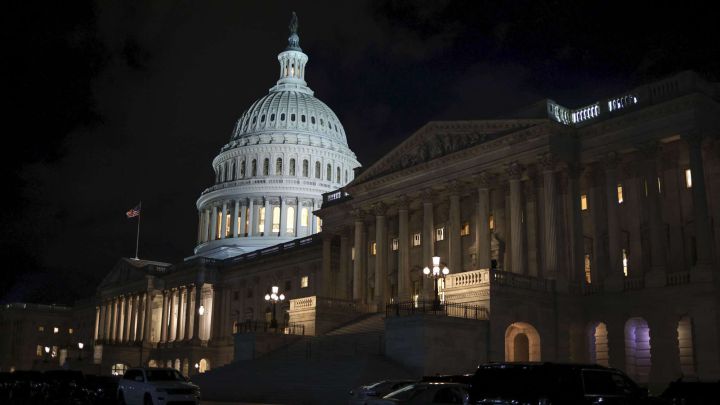 A petition started by a Colorado restaurant owner calling on Congress to "support families with a $2,000 payment for adults and a $1,000 payment for kids immediately, and continuing regular checks for the duration of the crisis," has reached nearly three million signatures.
Earlier this summer, the petition received much media coverage when it reached over two million supporters, but with much federal stimulus aid cut, it is regaining momentum.
After federal unemployment benefit programs to support workers who lost thier job during the pandemic, nearly eight million people saw thier income plummet. The petition reads that a continuous federal stimulus payment would support those "laid-off workers, furloughed workers, the self-employed, and workers dealing with reduced hours will struggle to pay their rent or put food on the table."
Support for the petition reaches new heights
As of 25 September, the petition has 2,896,476 signatures, an increase of over 600,000 since early June. Regardless of the common support for the measure, the petition has been ignored by lawmakers.
While in the spring various Democratic lawmakers were advocating for more stimulus checks, support has since waned. As of late September, the Democrats do not plan to include another payment in the $3.5 trillion reconciliation bill
Another stimulus check petition targeting social security beneficiaries emerges
In addition to the petition calling for monthly stimulus checks, the Senior Citizens League has launched a petition calling on Congress to send a fourth direct payment to Social Security beneficiaries.
SCL is an organization that advocates for the rights of seniors and argues that the federal government should send a $1,400 check to this group because they have seen their disposable incomes plummet during the pandemic.
To garner support and attention, the SCL launched a petition which has gained over one million signatures. The petition reads "I (and/or my spouse) want Social Security recipients to receive a $1,400.00 emergency stimulus check to cope during this unprecedented inflationary year. Social Security benefits are one of the few types of income in retirement adjusted for inflation."
It also argues that the COLA increases are not sufficient, saying, "In 2021 Social Security benefits increased by just 1.3 percent raising the average benefit by only about $20 a month. But about 86 percent of Social Security recipients surveyed say their expenses increased by much more than that amount."
To date, no lawmakers have responded to the petition or brought up the measure. As negotiations over infrastructure, the reconciliation bill, and the debt ceiling suck up all the air in the Capitol, it is unlikely this measure makes it onto the legislative agenda.