MANCHESTER UNITED - VILLARREAL
Cristiano Ronaldo CR7 museum at Old Trafford
The surrounding area of Old Trafford has become a kind of makeshift museum to the Portuguese star as his return has triggered 'Cristianomania'.
The area around Manchester United's famous Old Trafford stadium has become a kind of makeshift museum in honour of Cristiano Ronaldo. The return of the Portuguese megastar has unleashed what they're calling 'Cristianomania' in the city. Dozens of photos of the player adorn the houses and shops near the stadium.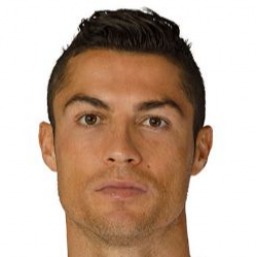 "Welcome back" is a repeated message throughout. There is even a giant mural of the great man near one of the corners, which makes it clear that you have stepped into Ronaldo territory.
Related news:
CR7 makeshift museum
The Premier League club has also used the Portugal forward as an advertisement. The outdoor billboards at Old Trafford have him as a main man, well ahead of other big name signings, such as Varane and Sancho. And the response from United fans to the return of CR7 has been immediate. The official store has been rushed off their feet, as evidenced by the spike in shirt sales. And that's despite the fact that the price of the shirt, with Ronaldo and the legendary number '7' on the back, costs £118 ($160).
"We don't have any of the second nor the third kit left. It's all sold out. We only have the first team shirt remaining," one of the people in charge at the official United store told AS. "It's been crazy. The queues, especially in the first few days, went halfway around the stadium.
"Without a doubt, he is the best-selling player."
According to the United employee, there are many fans who turn up and explain that the orders they placed online, for a shirt with Cristiano's name and number, would not arrive until February 2022 as there is no stock left. The few shirts that are left in the store are expected to disappear today as Cristiano, 4,536 days later, returns to play in the Champions League at 'his' Old Trafford.
Today is a big day on the red side of Manchester.