WhatsApp, Facebook and Instagram went down | Service outage and last minute | Live updates
WhatsApp, Facebook and Instagram outage: live updates 04/10/21
Statement from Facebook CTO
Mike Schroepfer, Facebook's Chief Technology Officer, has offered his apology on Twitter after the more than four hour outage.
All apps coming back online
All three services are owned by Facebook and could not be accessed over the web or smartphone apps.
Downdetector, which tracks outages, logged tens of thousands of outage reports for all three platforms from around the world.
Instagram and WhatsApp back online
News outlets are reporting a return to functionality for the apps.
My instgram is working so try and check yours now.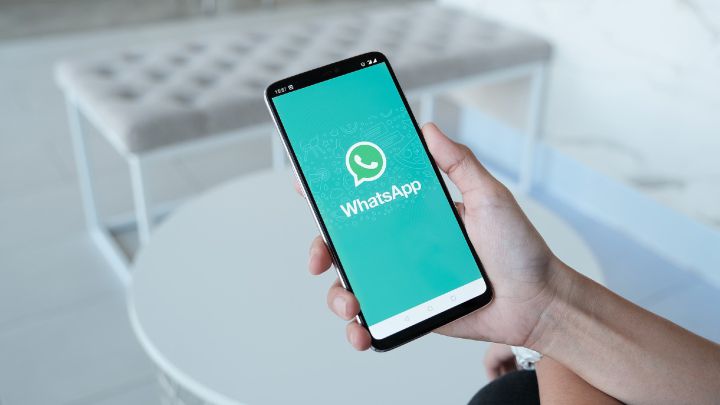 WhatsApp goes down: Five alternatives if you run out of service
WhatsApp is, despite a number of controversies in recent years, the world's favourite messaging app with more than 2.5 billion monthly users. However in the past few hours that loyal legion of fans have found themselves without the vital service after WhatsApp, along with Facebook and Instagram, were hit by outages.
Many people with iPhones have reverted to Apple's own messaging system, as shown by the fact that 'iMessage' has been trending on Twitter, but what other alternatives are there?
Five alternatives are:
- Telegram
- Signal
- Line
- Threema
- Wire
Twitter is still up, but functions in a different social role to WhatsApp.
Outage taking financial toll on Zuckerberg
Facebook CEO Mark Zuckerberg has seen billions wiped off his personal wealth due to the outage. Facebook has also seen its stock price fall by 20 points, it's lowest in a long time.
Advertising is a major part of the wealth generation for the apps. With no adverts being run, Facebook is losing money.
"One of the biggest outages in the company's history"
Stetler continued on CNN where he described the then two and a half hour outage as "shocking."
"It's reinforcing some of the whistleblower's pints," he said, referencing a Facebook whistleblower who came out yesterday to attack the company for its lack of safety provisions, as well targeting of growth over welfare.
CNN live reactions just as servers go online
CNN host Larry Madowo was hosting CNN with Brian Stetler just as the news broke. They went on to explain what had happened and its very bad new for the companies affected.
"This is an extraordinary moment for the social media giant," said Stetler, "people all of a sudden missing the products that they are addicted to."
Mnay of the jokes have revolved around soccer reactions
This one depicts Manchester City Manager Pep Guardiola.
Twitter bombarded with memes about Facebook and Instagram
The big winner of the social media companies from today's events is Twitter. An old rival in the social media war, Twitter has not been affected by the outage and is operating normally.
Users have been using the opportunity to post jokes and memes about Twitter's competitors.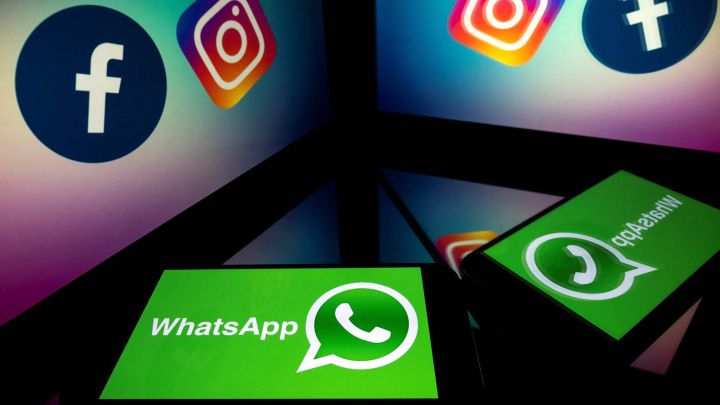 WhatsApp, Facebook and Instagram down today: what's happened and what is wrong?
A number of social media platforms including Facebook, Instagram and WhatsApp have been hit by an outage which has made them inaccessible for millions of users around the world, including in the United States and United Kingdom.
At around 12 noon Eastern Time, users began reporting that the platforms had gone down. Instagram was displaying a '5xx server error message,' while those trying to log onto Facebook were hit with a webpage telling them: "Sorry, something went wrong."
In response to the sudden outage, Facebook spokesperson Andy Stone confirmed: "We're aware that some people are having trouble accessing our apps and products. We're working to get things back to normal as quickly as possible, and we apologize for any inconvenience."
Welcome to our coverage of Facebook, WhatsApp and Instagram
For hours the services have been hit by an outage, making it impossible for users to contact one another, upload photos or complete any other action people would usually do.
Our feed will be following the developments of the story, as well as featuring our stories about the outage and, if it happens, when services will be back online.