'Canelo' Álvarez sends a message to those who call him a cheat
The Mexican boxer was suspended for six months for clenbuterol detected in a drug test in 2017, but he insists that it was an accident.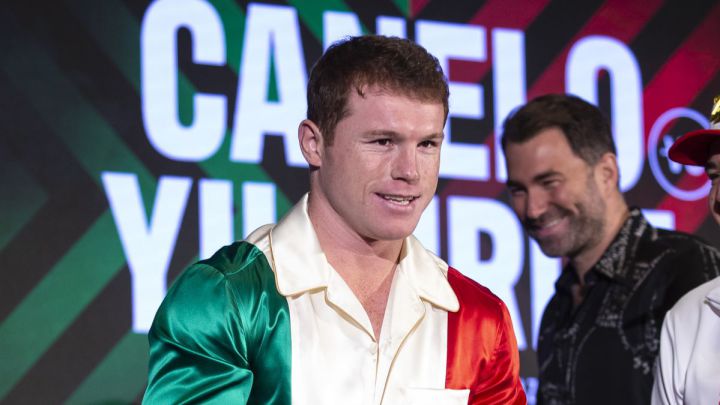 Saúl 'Canelo' Álvarez wiill fight Caleb Plant on 6 November in Las Vegas, Nevada and we already have a preview of what is going to happen in the ring. Both boxers exchanged punches during the press conference in Beverly Hills last month and Plant came off worst, with a cut on his eye.
Plant keeps calling 'Canelo' a cheat
The unbeaten IBF champion from Tennessee has publicly accused Álvarez of being a cheat for testing positive for clenbuterol back in 2017. This is a drug used by bodybuilders and athletes and it helps the body increase its metabolism and process the conversion of carbohydrates, fats and proteins into useful energy.
"This sport is too dangerous for people to be popping positive," Plant said. "He's a cheater. It's not up for discussion. Did he get suspended? Did he test positive? It's not about what I say. It's about what the (athletic) commission said. You have to take that up with them, not me."
"Taking illegal substances doesn't happen because you're confident," Plant said. "It happens because you're afraid. That just gives me more confidence. I've dedicated a lot to this sport, and it will be my life's work coming together in that one moment when I beat him. It would etch my name in the history books, and that's what I'm here to do."
Canelo's response
So the Mexican boxer is tired of people accusing him of being a cheat and he has been clear that the positive tests were no doubt the result of having inadvertently eaten contaminated meat. "I can do a test whenever to prove everyone wrong. I can do whatever test people want and I will bet all my fortune that the results are going to come out clean," said 'Canelo' during an interview with the LA Times.