MLB
Do baseball players make more money for the playoffs?
When the money involved is so astronomical, how does the league reward the top players, coaches and team staff who play on after the season is over?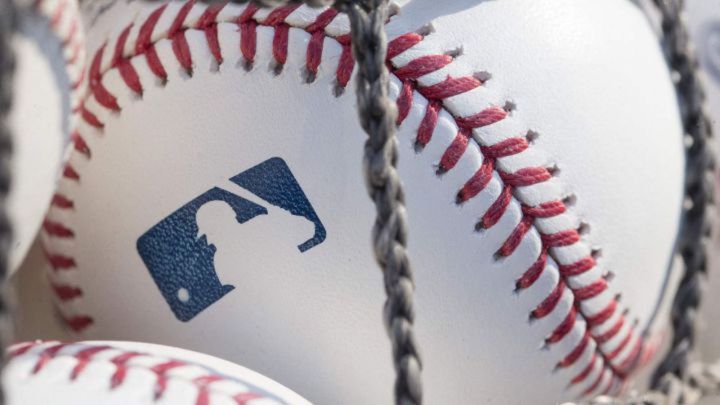 Remember that marvellous scene in the film The Untouchables where Robert DeNiro's Al Capone waxes lyrical about baseball, before suddenly beating one of his cohort to death with a bat? Violence aside, his words about America's pastime really stand out in the memory as a tug at the heart strings. "A man stands alone at the plate. This is the time for what? For individual achievement. There he stands alone. But in the field, what? Part of a team. Teamwork." Cinema history is full of these scenes, Roy Hobbs turning down the bribe money in The Natural, Shoeless Joe getting punished in Eight Men Out, Billy Chapel resigning to frustrate the new owners' plans to sell him off in For Love of the Game, Ray Kinsella plowing under a crop of corn to build his Field of Dreams. These scenes are memorable and magical because they take something pure, baseball, and sully it with money.
"The one constant through all the years has been baseball...Baseball has marked the time. This field, this game: it's a part of our past. It reminds of us of all that once was good and it could be again."

Happy #OpeningDay! ⚾️ pic.twitter.com/a45PjqRmaq

— Andrew Gibson (@1010XLAG) April 1, 2021
Ok, great. We have gotten nostalgia out of the way, so how about we get into that other great American pastime, contract negotiations? After the "day job" of the season is over, 260 players, plus managers, coaches, trainers, right the way down to the bat boy, have to play anything up to an extra month. Of course they get paid extra for that. Don't they? So in a world where contracts are made in multiple years and the figures add up to many millions of dollars, and in a game where there are billions in revenue to be divvied up, how much does each player get?
The Postseason Pool
All of the gate revenue goes into a pool which will be divided by a pre-set calculation to the teams involved. The amount destined for the pool is as follows:
50% of both Wild Card Games
60% of the first three games of all four Division Series
60% of the first four games of both League Championship Series
60% of the first four games of the World Series
The reason that the gate receipts are restricted to the minimum number of games needed rather than the total number of games is an effort to make shady dealing and fixing games less attractive by removing a player's financial incentive to stretch a series to extra games. On the flip side, it is a sop to the owners who can do really well when a series goes long, since the money for the final games is all theirs. We are not talking about twenty-five cents on each hot dog, either. The sums involved in today's game mean that the pool can reach staggering numbers. The 2019 postseason pool, the last "normal" season pool before the covid-shortened 2020 season, weighed in at a hefty $80.8 million.
So we have this big pot of money. How is that split up?
What if you lost in the Wild Card Game, do you get something then? Well, to get to the amount that individual players will take home, we still have to get that money through another calculation which will bring it down to each individual team.
36% goes to the World Series Champions
24% goes to the World Series losing team
12% goes to each League Championship Series losing team
3.25% goes to each of the Division Series losing teams
1.5% goes to each Wild Card Game losing team
Toward the end of the regular season, after the trade deadline of July 31st, there will be a players-only meeting chaired by their union representative where they vote on who gets a share and how much. Bench guys, bullpen catchers, players brought in late in the season or traded away, clubhouse employees, anyone in fact that they want to give a share to. This can be a full share, a partial share, or a cash payment.
The reason is always a back story: Rockies farmteam Arkansas Travellers, during a game v Tulsa lost first base coach Mike Coolbaugh who was killed by a foul ball line drive to his neck. Rockies team players voted his widow Amanda a full share of 07 playoff winnings: $233,505.18.

— Richard Gong (@gongsatx) October 29, 2020
MLB is required by the terms of the Collective Bargaining agreement to announce the postseason payouts within 30 days of the last game of the World Series, so by late November we should have concrete dollar amounts to report.