NBA
Brooklyn Nets unsure as Kyrie Irving continues to resist vaccine
The star point guard remains unvaccinated and shows no signs of changing his stance.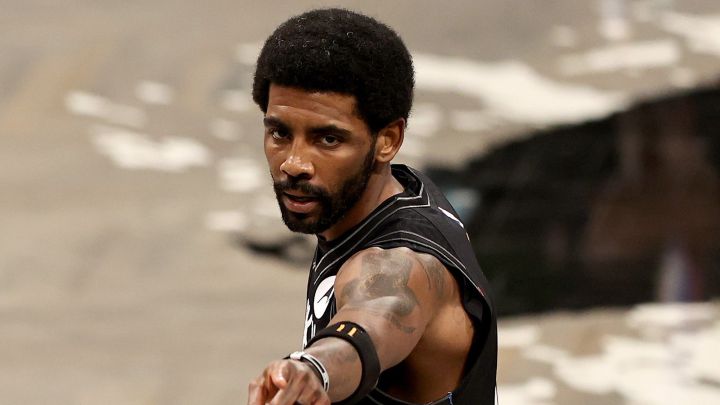 The future of one of the Nets' stars remains unclear as the speculation surrounding his vaccine status continues
The Brooklyn Nets are in the dark
The Brooklyn Nets remain unclear as to the intentions of their All-Star guard Kyrie Irving's as they relate to his getting vaccinated. Subsequently the Nets have taken no decision on whether the organization will list him as a 'part-time player.'
Previously there was optimism that Irving would receive the vaccinated thereby adhering to the local governmental mandates. Had he done so he would have been permitted to practice and play in New York this season, but it seems that is no longer the case. Irving's continued to hold out on the vaccination, meaning the Nets have had to prepare for the likelihood that he will be unavailable for home practices and games for some time to come.
Should the former rookie of the year remain unvaccinated, it will surely complicate matters even further for the Nets as they will have to decide whether or not to allow Irving to travel in and out of New York with the team or to simply sideline him fully.
Where do the Brooklyn Nets stand?
The Nets have been publicly supportive of Irving's consideration of vaccination. According to ESPN they believe they have been more than accommodating in listening and educating him, however, it is clear that the situation is not sustainable in the long term. As the team widely favored to become champions, the Nets have a team built around Kevin Durant and James Harden with Irving the final piece of the trifecta. If circumstances remain as they are, they will undoubtedly soon be faced with the ultimate question as to what to do about Kyrie Irving.
For more from around the NBA
What does Kyrie Irving stand to lose?
According to an agreement between the league and players' union, Irving could lose per game compensation in the value of approximately $380,000 for every home game he misses due to the covid-19 protocols. Irving currently has a contract for $35.3 million this season.
Head coach Steve Nash weighed in on the issue saying the Nets will not be relocating practices outside of New York for one player, placing further pressure on Irving. Heading into the season the Nets will feel the effects of Irvings' absence almost immediately. They will have to play six successive games in New York starting in the second week of the season. That would mean that 11 days will pass before Irving can rejoin his teammates. From there the scenario only gets worse as they Nets will increasingly play more games at home than away - some 20 out of 26 - through November and December.