NBA players will not be randomly tested for marijuana this season
The NBA will not be randomly testing its players for marijuana use this season. The policy was first put in place during "The Bubble" in October of 2020.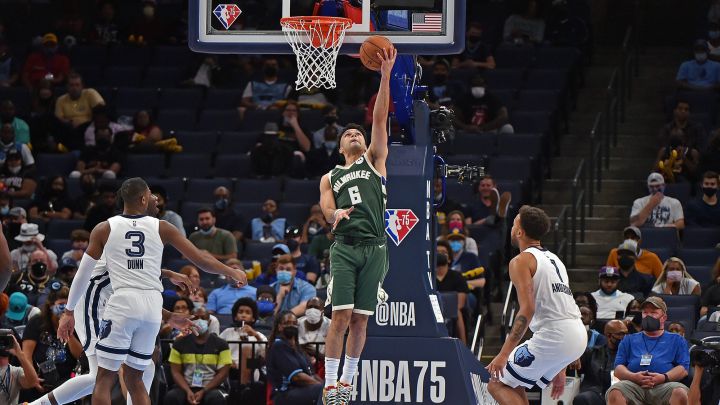 With the NBA regular season right around the corner the NBA Players Association has sent out a memo alerting players they will not be subject to random marijuana tests this season.
NBA hasn't randomly tested for weed since before COVID

The memo was sent out on Wednesday shortly after the NBA and the NBAPA came to an agreement to continue the amended policy that started in 2020 when the league restarted after the outbreak of COVID.
In place of random tests for marijuana use, the memo states it will focus more on, "drugs of abuse and performance enhancing substances,"
The policy was kept in during the 2020-2021 season and will remain active under the union's COVID-19 protocols.
Players won't be subject to random tests for marijuana this season, according to @NBPA memo shared w/ players and obtained by ESPN. That's been adjusted policy thru Orlando restart and 2020-'21 season. Testing continues for "drugs of abuse and performance enhancing substances."

— Adrian Wojnarowski (@wojespn) October 6, 2021
Marijuana use farther down priority list for the league
While marijuana use continues to be prohibited in the NBA under the collective bargaining agreement, restrictions have loosened after negations between the league and the players union.
"We have agreed with the NBPA to extend the suspension of random testing for marijuana for the 2021-22 season and focus our random testing program on performance-enhancing products and drugs of abuse," NBA spokesman Mike Bass said
Whle restrictions on use of marijuana lightened over the years in the NBA, COVID restrictions for unvaccinated have harshened as the league looks to avoid delays, postponements and outbreaks with in teams this season.
KD among long list of stars who admit to marijuana use
Many players have been not been secretive about their use of marijuana during the offseason including Brooklyn Nets star Kevin Durant.
Recreational used of cannabis, or marijuana is legal in 18 states in the United States, while another 13 states have decriminalized it.
Opening day of the regular season is October 19th as the Nets and Bucks tip off the season, followed by the Warriors and the Lakers in the late night slot.