NFL
Mahomes to re-evaluate decision-making after turnover-laden game against Chiefs
Three of the four Chiefs turnovers against the Bills came from Patrick Mahomes, who took responsibility for a 38-20 loss.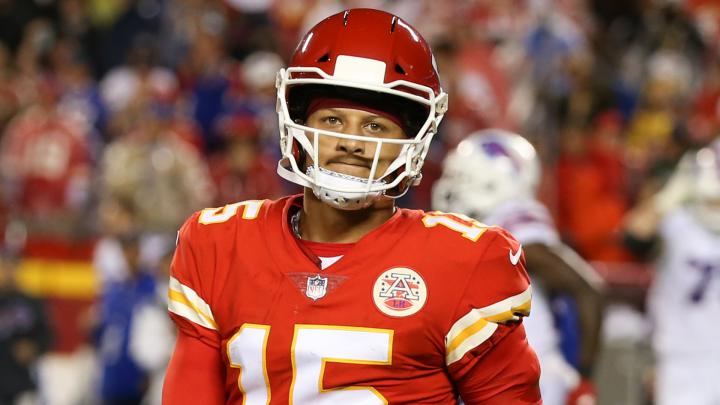 Patrick Mahomes conceded he needs to re-evaluate his decision-making after his turnover-laden display in a painful loss to the Buffalo Bills for the Kansas City Chiefs.
The Chiefs are looking to win their third successive AFC Championship this season as they bid to atone for last campaign's 31-9 defeat to the Tampa Bay Buccaneers in Super Bowl LV.
But a month into the season the Chiefs stand at 2-3 following a 38-20 home loss to the Bills, the team they beat in last term's AFC Championship Game, which saw Mahomes commit three turnovers.
Mahomes was intercepted twice, including a third-quarter pick-six following a drop from Tyreek Hill, and lost a fumble as the Chiefs failed to click on offense, their star quarterback taking full responsibility for their unexpected shortcomings.
Mahomes: I've never been one to throw a lot of interceptions
"It starts with me," Mahomes said. "It's something I've not usually done in my career, but I have to re-evaluate where I'm at, what decisions I'm making.
"I've been a crazier player as far as scrambling and making throws. But in my career I've never been someone who throws a lot of interceptions.
"I have to look at it now, re-evaluate what I'm doing, and I have to cut it out.''
Chiefs head coach Andy Reid said afterward that he did not see their mistake-prone display coming, and he will have to deal with more he did not anticipate after several key Kansas City players suffered injuries.
Hill and running back Clyde Edwards-Helaire sustained knee injuries, guard Joe Thuney fractured his hand and tight end Travis Kelce suffered a stinger.
"We weren't on the same page with the receivers and where they were going and with Pat," Reid said of the offense's struggles.
"Gotta do better with that. Got to make sure that takes place.
"We know we can do better on turnovers, big plays — I know what we are capable of. I see that. We just have to get that done."