Coronavirus vaccines
Are third vaccine booster shots for covid-19 necessary?
Third vaccine doses are being rolled out in the US and people may have questions on their usefulness - but they are needed to prevent more outbreaks.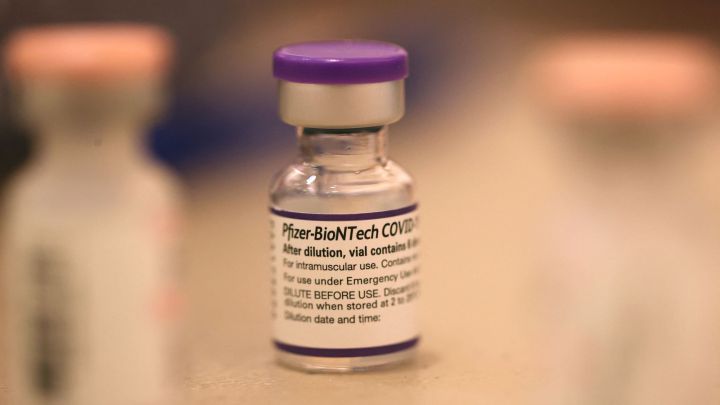 On September 22, the US Food and Drug Administration updated their "emergency use authorization (EUA) for the Pfizer-BioNTech covid-19 Vaccine to allow for the use of a single booster dose" for Americans, eight months after their second jab.
Similar to when vaccines first became available in late 2020, those who face the highest risk from covid-19 will be the first to receive boosters. This first group includes "individuals 65 years of age and older," those between the ages of "18 through 64 years of age at high risk of severe covid-19 or "whose frequent institutional or occupational exposure to SARS-CoV-2 puts them at high risk of serious complications of covid-19."
So are they necessary?
According to the latest official studies, Pfizer's vaccine immunity efficacy drops to 84 percent after four to six months after a final dosage. To combat this lowering of protection, Pfizer conducted tests for a booster dose and the results were five times higher protection in adults aged up to 55. For older age groups, the third dose could provide 11 times more protection against the Delta variant.
Boosters are additional vaccine shots that will help increase people's protection, as we fight the Delta variant and try to end this pandemic.

— The White House (@WhiteHouse) September 24, 2021
The Delta variant is of particular concern due to its ability to bypass some of the abilities of the vaccine. It is estimated that the viral load of Delta is 1260 times more than variants from the beginning of the pandemic, meaning it is much more infectious in a shorter period of time when compared to the original strain.
A statement by the Health and Human Services Secretary Xavier Becerra on September 24 reiterated the administration's support for the views of the health authorities. Becerra's statement comments upon another statement from August that was signed by several health authorities including CDC Director Rochelle Walensky, FDA Commissioner Janet Woodcock and White House chief medical advisor Anthony Fauci corroborates the latest study results.
"These booster doses can increase protection, especially for our seniors, people with underlying medical conditions and workers in high-risk environments. Our best chance at turning the tide of the Delta variant is ensuring everyone possible has maximum available protection against covid-19 infection, severe illness and death," said Becerra.
Therefore, it is certainly necessary to get another jab for covid-19, as if it were for the seasonal flu. With the US heading towards winter, when Americans will largely return indoors, it is very important for people to have as much protection as possible.