Benzema: Barça-Madrid still 'the best' even without Messi and Ronaldo
"Real-Barca will always be Real-Barça," says Karim Benzema, the star in the absence of Lionel Messi and Cristiano Ronaldo.
Karim Benzema believes the Clasico is still "the best match that exists in football", even with neither Lionel Messi nor Cristiano Ronaldo involved for Barcelona and Real Madrid.
Benzema's Madrid visit Barça next week to begin a new era in one of the game's most famous fixtures.
After Ronaldo left the capital for Juventus in 2018 – and later rejoined Manchester United – Messi followed his great rival out of LaLiga this year.
The six-time Ballon d'Or winner, who had been a first-team player at Barca since 2004, joined Paris Saint-Germain on a free transfer when the Blaugrana could not afford to renew his contract.
In the 21st century, only Diego Forlan (10) has scored more LaLiga goals against Barca than Ronaldo (nine). Messi's 18 Clasico goals are the most of any player against Madrid in that time.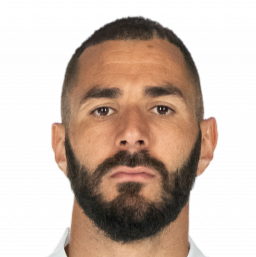 Benzema, leading the league for both goals (nine) and assists (seven) in 2021-22, is the outstanding player among those who remain, but he insists the excitement around the match is undimmed.
"For me, it's still the same. It remains the best match that exists in football," he told ESPN.
"It doesn't matter about the players who are there, who have left or who will join. Real-Barca is historic.
"The names change, but before there was [Zinedine] Zidane, Ronaldinho, Ronaldo, [Samuel] Eto'o. Real-Barça will always be Real-Barça."
Madrid favourites ahead of El Clásico
Leaders Madrid will undoubtedly be favourites, even in Catalonia. Ahead of the games this week, when Los Blancos are not in action but Valencia visit Camp Nou, Barca are down in ninth.
Benzema is impressively holding the fort as Madrid's main man, but Barcelona are a little short on quality following Messi's departure amid a dire financial situation.
The Blaugrana's salary cap is only the seventh-highest in the league, a long way behind Madrid's, and doubts remain around Ronald Koeman.
He lost his first two Clasicos last season, becoming the first Barca coach to do so since Joaquim Rife in 1980. Koeman is also three without a win against champions Atletico Madrid, who beat his side before the international break.
But Benzema says: "There's never a good moment to play them. A team like Barca or any top team, they can have a poor game and then bounce back again.
"It's a match that we can't take lightly, even if they haven't played well so far."
Benzema certainly has played well, and he has made the shortlist for the 2021 Ballon d'Or.
In this calendar year, the France international has 28 goals and 11 assists for Madrid in all competitions. Across the top five leagues, only three players – Robert Lewandowski (46), Erling Haaland (45) and Kylian Mbappe (43) – have recorded more involvements than Benzema's 39.
"It's been a dream since I was young and also a motivation – the Ballon d'Or represents the best players in the world and [it is great] to be on the list," Benzema said.
"If you count who's on there, it's very satisfying. It's always been an objective.
"You could say [I am close]. What I've done for the last three to four years, to continue to perform at a high level.
"When I'm playing, I don't think about the Ballon d'Or. I think about helping the team win, providing a spectacle. The Ballon d'Or comes as a result of that, because it's more of an individual focus, but it's all about the collective."