MLB
Dodgers vs Braves: times, TV channel, radio and how to watch Game 2 online tonight
The Dodgers will be looking to overturn a game 1 loss.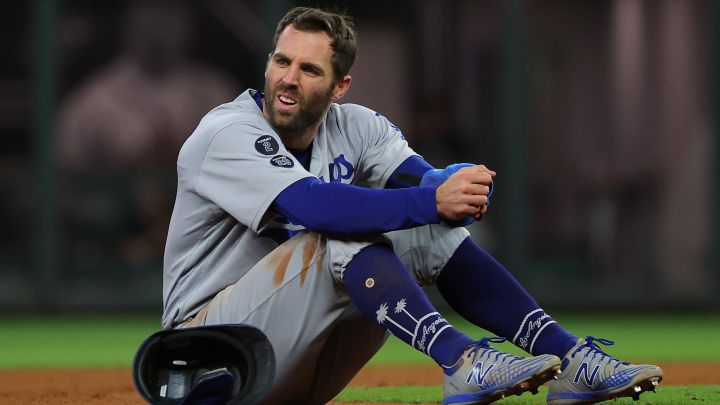 Braves vs. Dodgers live online
Having won game 1 the Atlanta Braves will be feeling confident they can do the same again. Count on the Dodgers, however, to change that idea.
Dodgers vs Braves: Game 2 Preview
The Dodgers and the Braves have met six times during the regular season. The Dodgers won four out of those six games, albeit while outscoring Atlanta by just four runs. With that in mind we can expect another close encounter. Scherzer who was due to start in Game 1 finally sat out the clash with a "tired arm," following his relief appearance in Game 5 of the NLDS vs. the Giants. In 30 regular season starts, he compiled a 2.46 ERA and a 6.56 strikeout-to-walk ratio.
Anderson is getting the nod over Charlie Morton because the Braves wanted Morton to have additional rest (Morton started Game 4 vs. the Brewers on short rest). Anderson appeared 24 times during the regular season, accumulating a 3.58 ERA and a 2.34 strikeout-to-walk ratio. It's going to be tough going for those at bat tonight.
When is the game and how can I watch it in the US?
The second game in this series is scheduled to start at 7:38 p.m. ET / 4:388p.m. ET on Saturday 17 October at Truist Park in Atlanta. It will be shown on TBS and you can enjoy their coverage either on the TBS website or via the TBS app. (The app can be downloaded on iOS, Google Play, Roku among others). It is also available to stream on MLB.TV with a one-time authentication, and you can subscribe to an audio service. ESPN Radio also provides live coverage.
A participating pay TV provider is required in order to watch select Postseason games. Check availability here. For $24.99, you can watch every out-of-market game live or on demand at 60fps on multiple devices, with choice of home and away TV and radio feeds.
For more from MLB
Where can I watch the MLB playoffs?
All of the National League playoff games are on TBS, and the American League games are on Fox and FS1. Fox will broadcast The World Series.
How to watch the MLB playoffs without cable?
Four of the five major live TV streaming services offer Fox, FS1 and TBS- where you can watch the rest of the playoffs. YouTube TV, Sling TV, Hulu with Live TV or DirecTV Stream (formerly AT&T TV) are all services you can use, but have to check what works best in your area. You can find the full schedule here.
Dodgers vs Braves play-by-play on AS USA
You can follow all the action from Truist Park live here on AS USA, with Jeffrey May's inimitable play-by-play coverage. His build-up will start around an hour or so before we get underway. You'll not want to miss that, even if you have the game on another screen.