LIGUE 1
Mbappé-Messi connection could spell bad news for Real Madrid
The growing partnership which the two players are building at PSG could spur Mbappé to renew terms with the club. Both shone against Leipzig.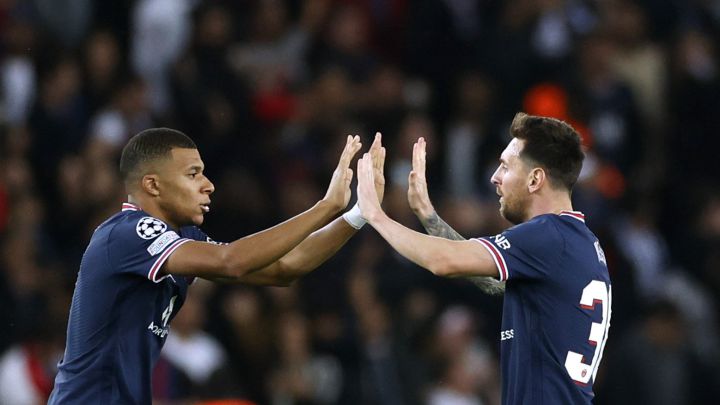 Kylian Mbappé and Leo Messi enjoyed one of their best nights together on-field in last night's victory over RB Leipzig. The France international, who played a key role in all three of PSG's goals, alongside Messi, who was decisive with a brace. Both players led Pochettino's side back into the game after Leipzig had gone 1-2 up to seal a vital win in a complicated group as the Champions League group stage reaches the midway point.
Messi and Mbappé starting to gel
The sight of Mbappé and Messi building an understanding out on the pitch is great news for PSG and potentially bad news for Real Madrid. The connection between the two players in their first decent performance in Europe since Messi's arrival made PSG look like serious contenders for silverware this season and that could influence Mbappé's decision about his future. The 22-year-old has not given any news hints on where he will be next season since his comments to L'Équipe and RMC Sport a couple of weeks ago.
With Messi, PSG have increased their chances of winning the Champions League for the first time in club history. A few months ago, Mbappé publicly asked Nasser Al Khelaïfi to construct a competitive team which is capable of winning the Champions League, a request which the president has taken on board with the objective of persuading the forward to agree to a new contract. But while his budding partnership with Messi might make him change his mind, the reality is that with every day that passes, Mbappé is a little closer to being able to start negotiating with any club he chooses - that moment will arrive on 1 January.