Coronavirus Vaccines
Are there side effects if you mix and match covid-19 vaccine shots?
The FDA has cleared the Moderna and J&J vaccines for booster shots, joining the Pfizer vaccine, while also authorizing mixing vaccines.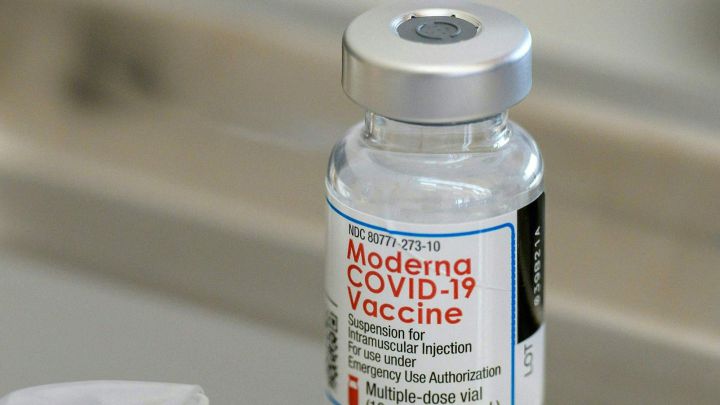 The Food and Drug Administration Wednesday night authorized booster shots of both Johnson & Johnson and Moderna's covid-19 vaccines, a step which will open up booster jabs for more than 80 million people.
It has also been decided that it is safe to mix the two vaccines, in fact mixing the vaccines provides a better level of protection according to a new study. Despite the FDA recommendation to stick to your previous vaccination brand for booster shots, Americans are now allowed to freely choose if they want to get different shots when they are eligible for the boosters.
BREAKING: The FDA has authorized booster doses of the Moderna and J&J vaccines.

It also authorized mixing and matching boosters — i.e.: a J&J recipient could get a Moderna or Pfizer booster.

The CDC is set to meet Thursday to issue guidance. After that, the rollout can begin.

— NPR (@NPR) October 20, 2021
"Today's actions demonstrate our commitment to public health in proactively fighting against the covid-19 pandemic," acting FDA Commissioner Dr. Janet Woodcock said in a statement.
"As the pandemic continues to impact the country, science has shown that vaccination continues to be the safest and most effective way to prevent covid-19, including the most serious consequences of the disease, such as hospitalization and death," she added.
The effectiveness of booster vaccines will be difficult to measure while such a large portion of the US population is unvaccinated. As of publication, not yet 60 percent of the population is fully vaccinated. This is a big difference to many European countries where some are pushing towards more than 80 percent, such as Spain. It pretty much impossible that people who are yet to be vaccinated will jump at the chance of a booster vaccine.
The US government has other plans to try and drive up the vaccination rate. A mandate has been imposed on federal workers that they need to be fully vaccinated by December 8, or risk losing their job, affecting tens of millions of workers.
What was announced on Wednesday night?
The move comes as the Vaccines and Related Biological Products Advisory Committee recommended additional shots of both vaccines.
The committee recommended Moderna boosters for the elderly and at-risk adults six months after completing their first series of shots, now the same rollout plan as Pfizer, while endorsing J&J boosters for everyone 18 and older who received the initial shot at least two months ago.
While the vaccines have been cleared, the CDC still needs to finalize their recommendation. At this point, however, that is just a formality. The CDC is meeting on Thursday.
The WHO still recommends for rich countries to send more vaccines to the global south instead of using them on their own citizens.