US NEWS
How many numbers do you need to win a prize in Powerball?
The Powerball lottery offers hundreds of millions of dollars worth of prizes every week, but what does it take to bag the jackpot of at least $20 million?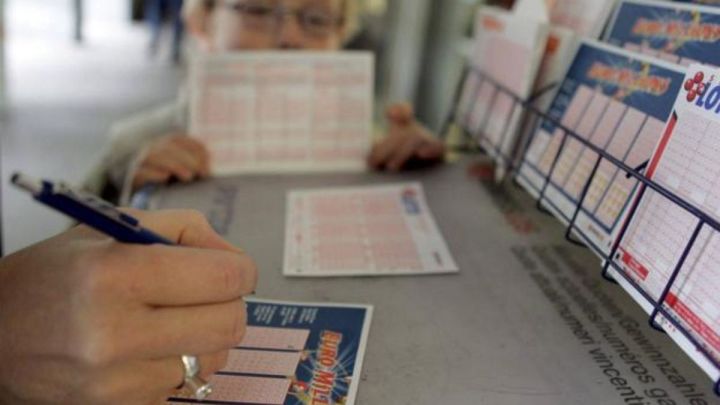 Powerball is one of the most popular lotteries in the United States, offering huge multi-million dollar cash prizes every week with a roughly one in 25 chance of winning with any given ticket.
Each draw is comprised of five balls and the bonus Powerball. Entrants can win $4 simply for matching the Powerball, with the jackpot reserved for those who match all five regular balls as well.
Typically the top prize starts at $20 million and accumulates with a rollover every time it is not claimed. If a number of people all win the top prize the amount on offer will be divided equally between them all. The eight tiers of prizes below the jackpot are all fixed amounts so players have guaranteed winnings, regardless of how many people win.
How much can you win in the Powerball?
Although the jackpot is only available for those who successfully predict all five regular number and the Powerball, there are many other ways to win money from the Powerball lottery. Here's a look at the nine ways to win and how much they could be worth...
Powerball Pay-out
Match 5 + Powerball: Jackpot (1 in 292,201,338)
Match 5: $1,000,000 (1 in 11,688,054)
Match 4 + Powerball: $50,000 (1 in 913,129)
Match 4: $100 (1 in 36,525)
Match 3 + Powerball: $100 (1 in 14,494)
Match 3: $7 (1 in 580)
Match 2 + Powerball: $7 (1 in 701)
Match 1 + Powerball: $4 (1 in 92)
Match 0 + Powerball: $4 (1 in 38)
If you want to boost your potential payday you can pay an additional fee to utilise the Power Play function, which increases the prize pay-out if you are successful. You can choose to multiple the value of all non-jackpot prizes by a multiple of 2, 3, 4 or 5, or even ten if the estimated jackpot is below $150 million.
The only non-jackpot prize not affected by the higher Power Play multiples is the prize for matching all five numbers, which simply doubles to $2 million regardless of the size of the Power Play.
In some states there is an additional chance to win. Utilising Double Play will see your numbers added into a separate draw, which happens immediately after the main drawing. As with the main draw there are prizes on offer for a variety of different number combinations but, unlike the standard Power Ball drawing, the jackpot is fixed at $10 million for each draw.