US NEWS
US Inflation: what is the meaning? Is my money worth less than before? How is it affected?
Many in the US are concerned over the rise of inflation and the associated increase in prices of basic goods. What really do economists mean by inflation?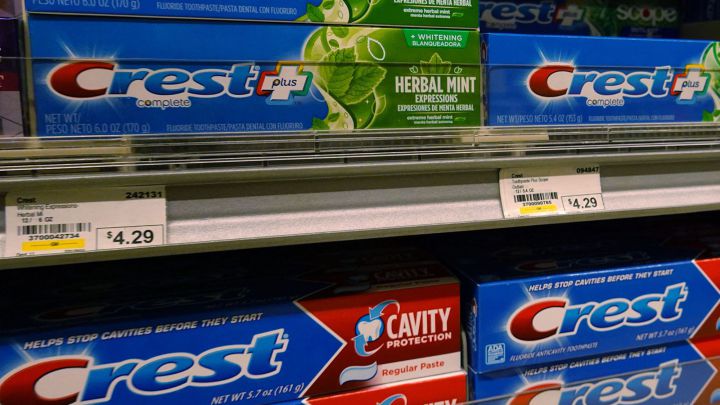 Inflation refers to the economic process in which prices increase, and subsequently, decrease the value of money within an economy.
In the United States, with consumers paying higher prices for goods and services, and their incomes staying the same, their purchasing power and disposable income have taken a hit.
The Bureau of Labor Statistics has released the Consumer Price Index report for September which shows that shoppers are on average paying five percent more for goods and services compared to this same period last year.
The most staggering increases have been seen in the prices of:
Gasoline: 42%
Utility (piped) gas service: 20.6%
Used Cars and Trucks: 24.4%
Food at home: 4.5%

Dairy and related products: 10.5%.
There is only one category of goods that have seen a decrease in price over the last year: Medical care commodities, like, drugs, medical supplies, and equipment.
Why are prices increasing?
Labor shortages have been a common theme within private sector discourse over the increase in prices. Whether for distribution or production, companies are struggling to attract workers. Initially, generous federal unemployment benefits were blamed for labor shortages in the United States and this presumption led many states to end programs earlier.
At the national level, these unemployment programs ended in early September, and still, the issue of hiring workers persists; meaning that there could be other reasons for the reluctance of workers to reenter the workforce.
With more than 10 million open jobs across the country, and businesses desperate to staff up, workers have increased leverage to wait until they are offered a job they feel their compensation needs are met.
In August, more than 4 million workers quit their jobs, with sectors like food service and education, experiencing the highest level of voluntary separation. In November, this data will be available for September, and it will be an important marker to evaluate whether "The Great Resignation" has continued into the Fall.
In addition to labor shortages, corporations have pointed to other supply chain issues for their justification to raise prices. These include the scarcity of raw materials and logistical challenges in getting materials to production sites. In some ways, these larger issues also relate to labor shortages but also the quickly shifting consumer preferences that are slowly returning to their pre-pandemic status.
These supply chains issues will continue to impact consumers, and according to the Finance Chief at Univler, the company expects "inflation to be higher next year than this year."
According to Reuters, as Unilever, faces its supply chain issues, the company has raised prices on average 4.1% across products from various brands used by over 2.5 billion people every day. However, those looking to buy Unilever products in North America such as Dove soap or Ben and Jerry's ice cream will only face a 2.9 percent price increase this year.

Poltiical Consquences
Democrats will face a competitive 2022 Mid-Term election, and poor economic performance next year could create electoral challenges, with the House and Senate up for grabs.
Democratic campaign strategists will have work to do if the finding of a new Morning Consult and POLITICO poll hold. The poll found that voters are "more likely to blame the policies of President Joe Biden's administration for inflation, compared to America's return to pre-pandemic behaviors."