US NEWS
Fourth stimulus check: Can a direct payment be negotiated and passed in October?
With many federal pandemic related unemployment programs ending, and prices on the rise, some are calling for an additional stimulus check.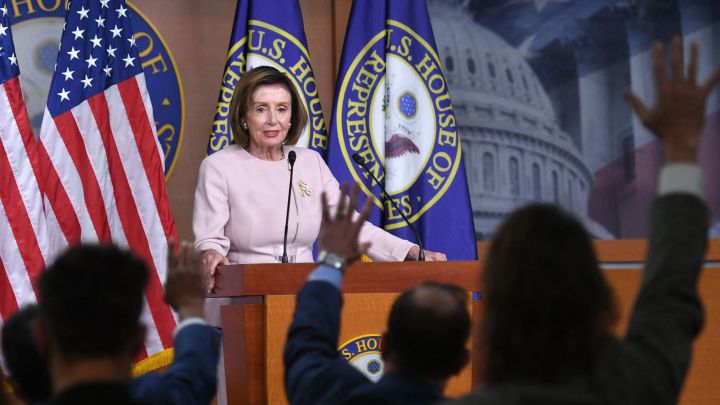 With just over a week left in October, the chances of a fourth stimulus check being passed this month are almost zero. While there is a chance the Democrat-led reconciliation bill could be passed this month, in its current form it does not include a fourth direct payment.
With objections from the more conservative Democrats like Senators Joe Manchin and Kyrsten Sinema over the extension of the Child Tax Credit beyond one year, it is unlikely those leading the legislative process would risk losing their support by including an additional stimulus check.
What was the unemployment rate when the first three checks were sent?
Shortly after the pandemic took hold in March of 2020, a massive wave of layoffs occurred, prompting the government to pass the CARES Act. The CARES Act included funding for a $1,200 stimulus check; larger checks were sent to families.
The CARES Act also established two federal unemployment programs: Pandemic Unemployment Assistance (PUA) and Pandemic Emergency Unemployment Compensation (PEUC). These programs allowed the federal government to provide those who found themselves without work as a result of the pandemic extra weeks of coverage as many states have implemented caps.
The PUA program also allowed for the sending of a $600 topper sent in addition to state benefits, as some leaders worried that the state-level benefits would not be enough to sustain families over a longer period of time.
In addition to the $1,200 these more generous unemployment benefits helped keep many households from falling into poverty. From March to April 2020 the unemployment rate in the US jumped from 4.4 percent to 14.8 percent. These levels were historic, both in the speed at which jobs were lost and how many in total were eliminated from the labor market.
In December 2020, Congress passed an additional covid-19 spending bill that allowed for the sending of $600 stimulus checks. Then-president Donald Trump and Democrats had advocated for more substantive checks, but Republican opposition on Capitol Hill thwarted the effort. This bill also re-implemented the federal topper of $300, sent in addition to state benefits. When the December bill was passed, unemployment stood at 6.7 percent.
To make a good on a campaign promise, President Joe Biden and Democrats in Congress passed the American Rescue Plan in March 2021, which included a third stimulus check worth $1,400. The American Rescue Plan extended the PUA and PEUC programs through September 2021 and extended the $300 topper passed in the December law. When this law was passed, unemployment had fallen nationally to 6.1 percent.
While many across the country are advocating for a fourth stimulus check, the unemployment rate hit a pandemic low of 4.8 percent in September. However, many argue this is partly due to the large number of people who have stopped looking for work. The unemployment rate only includes unemployed workers actively looking for a job.
Outlook on a fourth stimulus check in 2021
With inflation on the rise, Republicans are likely to oppose the sending of another direct payment on the basis that it could contribute to a further increase in prices. However, not all economists support this claim, and some worry that the recovery could be jeopardized if the economy loses steam because unemployed workers start spending less.
Earlier this month the Bureau of Labor Statistics reported that there are six million unemployed people who are not actively looking for jobs, and thus are not counted in the unemployment rate. This is up from 959,000 in February 2020.
When factoring in the six million not looking for work, and the 7.7 million that are trying to find their next gig, the true number -- or rate -- of unemployed workers is much higher.