LABOR NEWS
Will Wisconsin's child labor reform bill become law?
Facing a labor shortage, Senate Republicans passed a law that would extend the hours 14 and 15-year-olds can work during the school year and summer.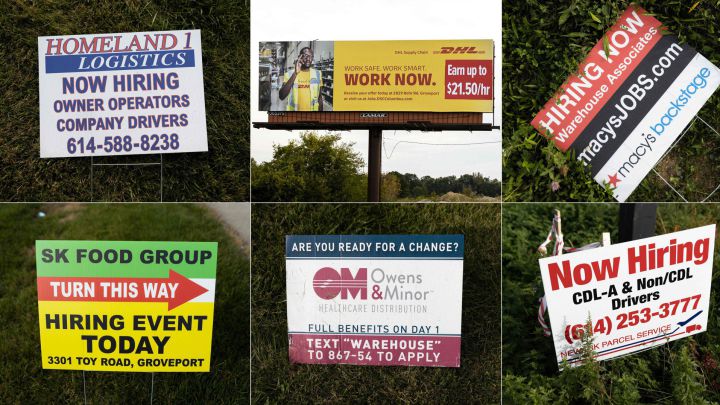 Reports on Wisconsin's new child labor reforms that would allow those fourteen and fifteen to work later have circulated widely in recent days, but will it become law?
Currently, in Wisconsin, minors are not able to work before 7 AM or after 7 PM. During the summer months, the upper bound of the law increases to 9 PM.
Wisconsin's Republican-led senate approved Senate Bill 322, this week which has child labor rights activists worried. The bill would "expands the permissible work hours a minor under 16 years of age may work to not before 6:00 a.m. or after 9:30 p.m. on a day preceding a school day, and not before 6:00 a.m. or after 11:00 p.m. on a day preceding a nonschool day."
The text of the law also ensures that a child would have at least eight hours of rest between shifts. The changes to the law would apply to businesses not covered by the Fair Labor Standards Act.
What businesses fall under the Fair Labor Standards Act?
The bill's changes would not apply to businesses that:
"Has an annual dollar volume of sales or business done of at least $500,000; or
Is a hospital, business providing medical or nursing care for residents, school and preschool, or government agency; or
Is involved in interstate commerce."
Source: Wisconsin State Senate
Who supports the measure?

Republicans introduced the bill in April, in part because of the issues many businesses were having in hiring workers.
The author of the bill, Mary Felzkowski argues that the law would not constitute "unrealistic" changes to the hours minors are allowed to work. In a statement, Felzkowski said that "It's still very controlled hours," and that it is no different than the time they spend on "extracurricular activities after school."
Several private sector associations threw their support behind the bill, including the Association of Wisconsin Tourism Attractions and the Wisconsin Hotel and Lodging Association.
A franchisee of 99 Wendy's & Fazoli's restaurants across nine states will pay a civil penalty of $157,114 after a U.S. Department of Labor investigation uncovered several child labor law violations.

40 locations were in Wisconsin.https://t.co/HjYl0g558X

— NBC 26 News (@NBC26) January 25, 2020
Advocates for the bill, have stated that the current laws are "hamstring employers by limiting work hours for when minors may work." Republicans maintain that these restrictions are an "inconvenience" for businesses that are unable to find adults to work after 9 p.m. when state law requires children to stop working.
In a letter sent to the state assembly in support of the bill, local business owners Rod and Kay Berg explained that the fact that fourteen and fifteen-year-olds must leave at 9 p.m. "burden on the remaining teens we employ as they bear the brunt of the work." The couple, who owns two ice cream shops and a minigolf course believes that "there needs to be some regulations on child labor, but, as the workforce has evolved, there needs to be some re-consideration for what is practical, necessary and realistic." The Berg family also highlighted that in addition to wanting to work more hours, some teens "NEED to do this work."
Opposition to the bill
Responding to these comments made by business owners, some lawmakers, like Chris Larson, replied saying that "A child's primary responsibility is their education," and that children are "better off investing in themselves and their future than working longer and later hours as a teenager."
Others, agree with Larson and hold the opinion that loosening child labor laws are not the best way to address the labor issues faced by the state. State Senator Kelda Roys who voted against the bill said: "Allowing high schoolers to pile on more hours isn't going to solve the endemic issues with workers. Wisconsin needs real solutions to help workers succeed: livable wages, affordable childcare, healthcare, transit to jobs – not empty rhetoric or lowering child labor law standards."
One of Wisconsin's most powerful unions, the AFL-CIO also opposes the bill. President of the Wisconsin AFL-CIO, Stephanie Bloomingdale said that enacting this legislation "continues the slippery slope of eliminating child labor protections." Bloomingdale acknowledged that the "bill would likely affect few children," but asserted that "one child," would be "one child too many."
What's next for the bill?
The bill has been introduced in the state assembly, where supporters have used similar arguments for its implementation. Should the assembly follow the Senate's lead and pass the bill, it would be sent to the desk of Gov. Tony Evers who could sign it into law or veto it. To date, the Governor has not made his position on the bill clear.