Ramos' PSG contract could be terminated, claim 'Le Parisien'
The Ligue 1 giants are having second thoughts about the acquisition of the Spanish defender, who has yet to start a game for the Parisian based side.
Sergio Ramos' time with PSG could be over before it's even begun as the media outlet closely linked to the football club Le Parisien, maintain that the outfit are contemplating rescinding the Spaniard's contract with the Ligue 1 side. They claim that the club jumped the gun somewhat in bringing in the veteran defender who has only featured in four competitive games in the current calendar year.
"Inside the club, the early confidence deposited by those upon the Ramos acquisition before and after his injury has waned. So much so, that a possible contract termination, whilst not being considered a major priority, is not totally out of the question as some at PSG recognize that the move from Real Madrid for the Camas born defender was a mistake", affirm Le Parisien.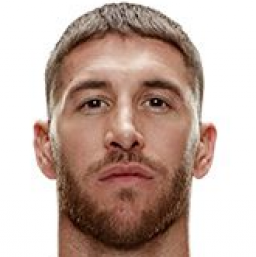 Ramos who is supposed to train with the entire PSG squad this week, still has no concrete return to action date as he struggles to battle the persistent injury in his soleus muscle. The last time the player played competitive football was in early May and the ongoing muscular problem has cast a cloud over the move to his new club.